If you are lucky  to be in Europe or if you have not yet organized your vacation or your vacation abroad has been cancelled, why not consider organizing a Parisian trip? The conditions of stay are as mentioned in my previous article exceptional:
Climbing the Eiffel Tower in record time,
Avoid queues for all museums and attractions if you don't have a ticket for the queue.
Being able to have dinner in the fanciest restaurants  of Paris without to have make a two month ahead booking
Finding a free "lying chair" on Paris Plage
Enjoying the most beautiful Parisian terraces
Cycliing with no stress around Paris
Parisian summer activities:
Do you feel like watching a movie in Open Air ?
Like every summer, La Villette takes out the "transats" and inflates the giant screen for open-air film screenings: find the programme for summer 2020 with the films shown and details of the schedule that changes during the summer, as night falls earlier and earlier . This year the first movie that will be displayed  is on the water on the basin but there were only 150 places and they were taken out on Tuesday 7 July.
Another unmissable festival of Parisian summers is "Cinema au clair de Lune" organized by the Forum des Images which will take place from August 1st to August 12th, 2020, the program is not yet available I advise you to visit the Forum des Images website.
Every Wednesday evening until September 10th the Roof top "Bar à Bulles"  of the famous Moulin Rouge welcomes a new edition of its open-air film festival open to all. On the programme are films by authors and a real parity between directors. Sessions available upon registration, opening of the ticket office from one week to the other don't delay !
Once again this year, La Recyclerie offers its open-air documentary film festival GARE aux DOCS from August 10 to 26. On the program, nearly ten documentaries in the open air and on themes revolving around ecology, transition, degrowth, solidarity. Programming to come.
And finally to end the summer, from 21 to 29 August at the park of La Butte au Chapeau Rouge is taking place its now famous Silhouette Festival: short film festival.
Festivals culturels
This year there are no big gatherings so no big concerts, balls, etc… fortunately there are a few exceptions and for you the opportunity to get out of your wellknown areas.
For its thirteenth edition, L'été du canal from July 18th offers a multitude of activities for young and old: swimming in the bassin de la Villette, romantic cruises along the Canal St Martin, a ciné-balade, become a sailor for a day with Marin d'eau douce, discover the Street art in the 19th arrondissement, etc….
We can't tell you enough, go for a walk at La Villette, this year there is a stage open to artists: more than 250 artists, from all disciplines, invest La Villette, to transform the site into a vast field of experimentation.
Plaine d'artistes La Villette: stages open to the public 2 July to 2 August.
It's hard this year to find a place to go dancing but in Paris every summer, an open-air ball is held which has become an institution and offers a wide variety of dances : Tango in the first place but also retro rock, Salsa and other Latin dances.
Address: Square Tino-Rossi, 9 quai Saint-Bernard, 75005 Paris, m°Jussieu or Gare d'Austerlitz
Opening hours: From 9 pm on weekdays and 6 pm on Sundays (introductory course from 7 pm to 9 pm on weekdays and 3 pm on Saturdays and Sundays), from June to mid-September.
Beyond the "Periphérique" :
You may feel like a little change of scenery without going too far, then go and discover the Ile de France which has many hidden treasures to offer.
You have already visited Versailles, Fontainebleau and the Sceaux park has no more secrets for you, but know that the Ile de France has much more to offer : it has four regional parks and many castles, abbeys, parks and gardens etc…
Here are a few ideas to discover this rich heritage:
The Domaine de Chamarande at 35km from Paris accessible by train (RERC) is a perfect place for a day in the green, you will discover a castle and a splendid park, ideal place for a picnic and a bucolic nap. If you still have some energy the domain offers you contemporary art exhibitions and on Sundays often there is a concert. At the moment the contemporary artist in the spotlight is Ben, the exhibition:"Etre Libe" (Be free) is open until October 11th.
If you like hiking, I have the perfect website / app for you, which offers you all possible hikes in the Ile de France and elsewhere. Some of them are free afterwards to be able to benefit from all the proposals there is a subscription system which remains quite affordable: Helloways
The Enlarge your Paris website also offers you very nice and often free walks around Paris and a lot of other original activities to discover the Île de France and get off the beaten track.
I hope that you will find thanks to this article some ideas to spend a nice summer in Paris and I'm impatient and still curious about your feedback and comments.
As for me, I left the capital for a month for a stay on the shores of Lake Geneva. After the confinement, go for a change of air.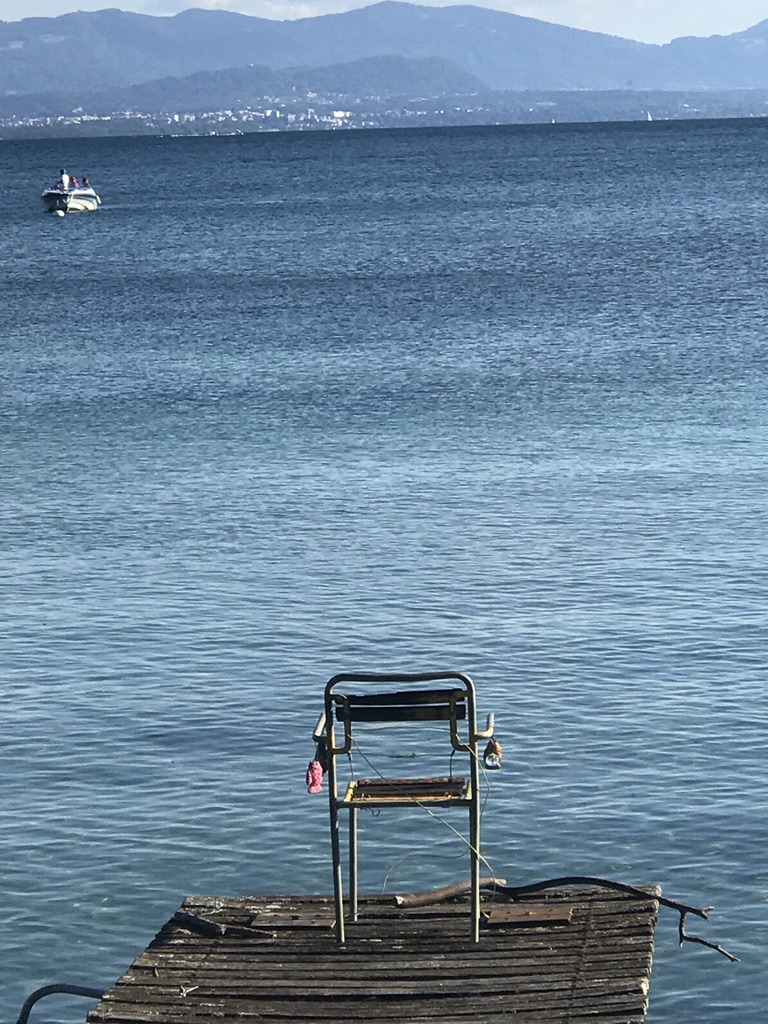 Besides, I just discovered a new outdoor activity that I'm going to experiment here before trying it in Paris and then share it with you… To be continued