You dream of a successful and stress-free installation in Paris…
MyParisTouch is there for you
Arriving in a new country, discovering a new city, a new language, a culture and all the intricacies of living abroad is both stimulating, exciting and not without its stresses.  At its core, MyParisTouch's mission is to help those organize their new lives stress free – all while preserving energy and helping gain time.  Our aim is to bring you to living your Parisian life as quickly as possible.
MyParisTouch's adaptable service allows for personalized and flexible services suited to any need.  In addition we focus on connecting spouses to desired social and professional contacts thus allowing the family to flourish.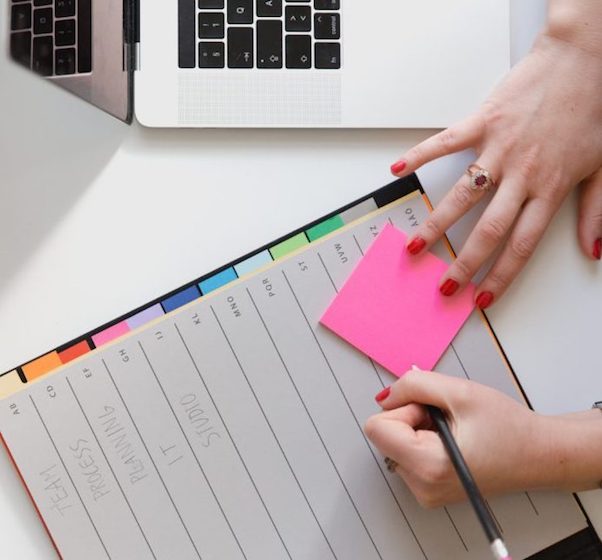 Corporate solution
MyParisTouch provides;
Support for the expat and their family from A – Z. Everything from Home finding, assisting with administrative paperwork, help getting settled, learning and performing in their day to day as well as helping to integrating them into their new social and cultural life.
Support for spouses is equally important and also highlighted by our services through enabling connections in both their social and professional lives.
By providing in depth supportive services to your expatriate, we aim to boost overall program performance, to help ease the burden of administrative tasks of your team and to assure the success of the expatriation by focusing on the whole family's successful integration.
Expat in paris
MyParisTouch will allow you to create and set up a life in Paris without hesitation.
We offer personalized support that aims to facilitate your integration into Parisian life smoothly while minimizing any culture shock.
Help with home finding : finding an housing in Paris and Paris region is really a challenge.
Help with daily life questions and answers,  finishing up those pesky administrative tasks, providing the best recommendations
Help with opening the door to a rich cultural and social life
Personalized support for the spouse and the family in their new life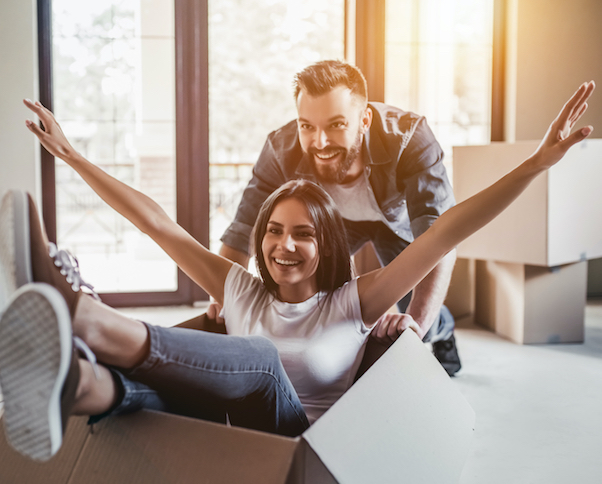 My husband and I contacted Delphine to help us relocate to Paris with our daughter after 8 years of expatriation!
She went above and beyond and helped us navigate the various agencies and manage the administrative hurdles. She is used to working with expatriates who do not have the typical paperwork required by real estate agencies. Her connections and way of presenting our application made the difference and we found our dream apartment.
Her assistance doesn't stop there! She also handled utilities connection and coordinated cleaning services for us.
She is organized, very responsive and truly dedicated to her clients. She uses modern tools to shortlist the apartments, set up the visits and follow up with us and the different agencies.
I will recommend her services to anyone wanting to move to Paris! The City of Lights has many hidden gems, and Delphine is one of them!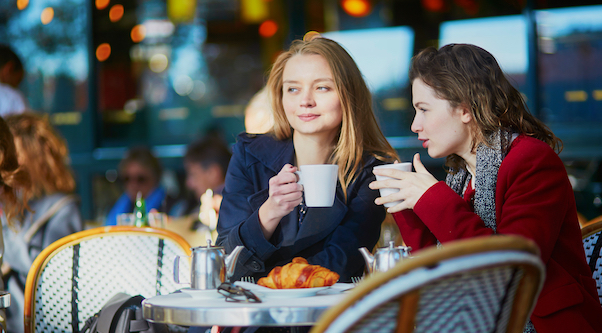 Delphine is like a breath of fresh air. She is extremely dedicated to her clients and truly wants the best for them.
I needed urgent help with finding an apartment and she took the lead in a way that I didn't have to stress or worry anymore. She was quick to answer my questions, she provided information clearly as agreed, she was structured and communicative, as well as very friendly on my sometimes unrealistic expectations so that I would have the best knowledge I needed on the Parisian market.
She's fluent in English and being French herself she understands and knows how the system and admin in France works.
It took for her 8 days to find my home for me. And that's what she does, she finds a home, not just any apartment. I absolutely warmly recommend her services.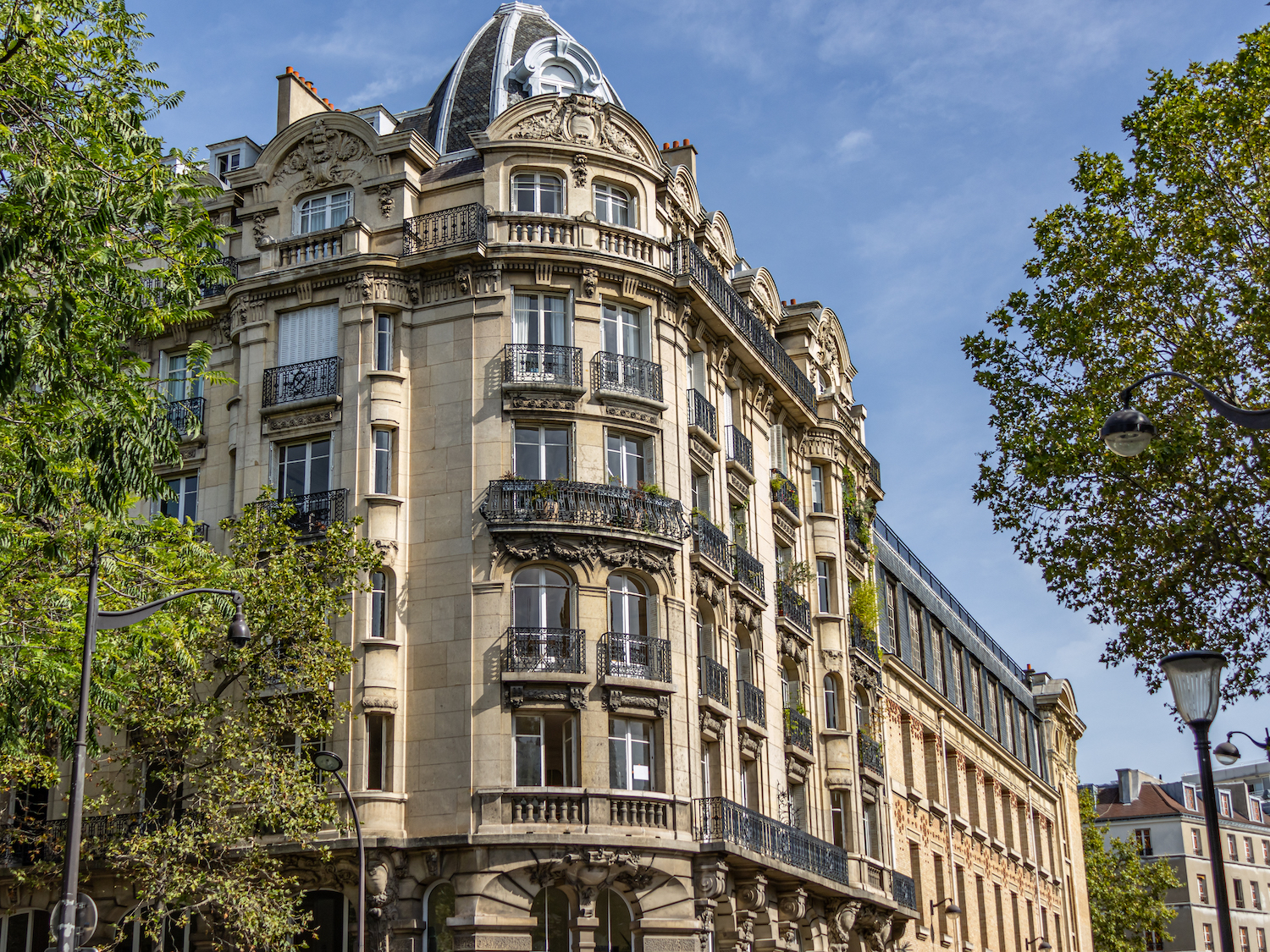 Our French American family relocated to Paris after many years abroad and we couldn't thank Delphine enough for her services. She is professional, kind, patient and has a large network of professionals, making our search for an apartment easy and efficient.
Delphine is detail oriented and solution driven so while we encountered a few little issues, they were resolved quickly. She is very transparent and has recommendations for each bump on the road, from setting up bank accounts, to opening utilities accounts, ensuring the internet is installed and ready to go when we arrive and much more.
Don't hesitate to hire her if you are planning to relocate.
Virginie P
MOVING TO PARIS
My wife and I decided to move to Paris some 3 months ago from Africa. Our decision was made much lighter by us coming into early contact with MyParisTouch.
From the onset Delphine Briere held our hands and guided us throughout the very difficult process. Of particular importance is her ability to find the correct accommodation. Many potential travellers to this destination are of the opinion that renting a long term apartment is as simple as in their respective countries. Nothing could be further from the truth, renting an apartment long term is Paris can become a nightmare without professional help and guidance from, in our case, the very competent Delphine. She was available day and night including weekends. She also guided us through the tricky process of opening a current cheque account in Paris due to her ability and personal connections in the banking sector.
Without the assistance of Delphine Briere, we may still have made the transition, but it would have been with extremely difficulty. Our conclusion is the the cost of using MyParis Touch was more than offset by the excellent service and advise in getting us settled in a very good apartment in an area of our choice.
I can safely highly recommend making use of MyParisTouch and of course, the multi talents of delphine Briere.
I am immensely grateful to Delphine for her exceptional support during my international relocation from the Bay Area to Paris, France. Her expertise, dedication, and unwavering support throughout this complex process were truly remarkable. Her attention to detail, problem-solving skills, and proactive approach made what could have been an overwhelming experience surprisingly smooth.
Delphine went above and beyond to address every aspect of my relocation, including connecting me with experts on visa requirements, managing my housing arrangements, and even negotiating with the phone company on my behalf. She made herself available to answer my questions and concerns, providing invaluable guidance at every step of the way. Her ability to anticipate challenges and provide practical solutions was truly remarkable.
What truly sets Delphine apart is her genuine care for her clients. She took the time to understand my needs and concerns, tailoring her support to ensure my comfort and peace of mind throughout the process. Her positive attitude, patience, and encouragement were a constant source of reassurance during what can be a stressful period. I cannot recommend Delphine highly enough—her dedication, professionalism, and personal touch make her a true asset to anyone navigating the complexities of moving abroad. She is an expert in her field and a compassionate and trustworthy partner in this significant life change.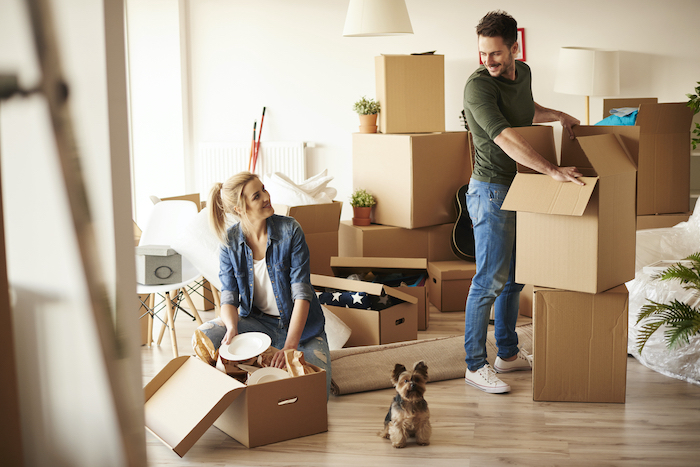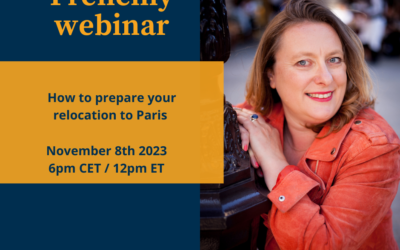 On Wednesday November 8th 2023, I had the great pleasure of co-hosting a webcast organized by Frenchly. The aim of the webinar was to highlight the Batignolles district in north-western Paris, which is proving increasingly attractive to families, but not only. On...