Blog
Hello, I am Delphine, I accompany expats to set-up in their new lives in Paris and I also offer tours and life-style appointments in Paris. As a local I know how much Paris has to offer and I particularly enjoy sharing them with others.
I approach here all kinds of subjects: advice and tips to integrate into Parisian life whether it is to move, go out, eat, entertains…
You can find my advice for exhibitions, unusual outings in Paris or in its immediate suburbs. There are also suggestions or comments on articles that might interest expatriates or a tourist.

All the articles will be regurlarly when possible updated like for instance my suggestions of tips to learn French.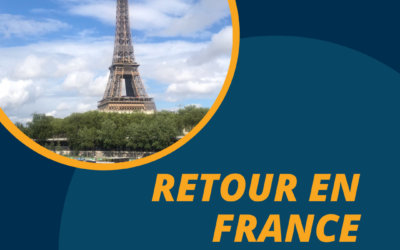 It was with great pleasure that I led for the second time one of the "Retour en France" workshops  organised by French Morning. I spoke about the administrative checklist: how to prepare your departure and also about health and education. f you did not have the...