Frequently asked questions ?
The arrival in a new country inevitably generates many questions? You will find here the most common ones but don't hesitate to ask me all your questions on the live chat?
Is it really difficult to rent a flat in Paris as an expatriate ?
French law is more favorable to the tenant, which is why landlords and real estate agencies impose very demanding selection criteria.
And even if you have a job but you don't have "the perfect "file  meaning  you'll need a lot of paperwork and proof that you can cover the rent, given the Parisian Realestate market, you have very little chance of being selected.
The solution could be short term rental agencies which are much less selective but of course this has a cost.
Other solution is to focus your research in selecting only  ads posted by individuals and not professionnal reals estate agencies.
You will have to be creative and above all rely on your network, which is difficult when you are newcomer.
So to work with a relocation agency is a very good idea !!
Is it better to rent a non-furnished or a furnished flat in Paris ?
I would recommend for a first rental a furnished apartment
The offer is much more important for different reasons, the most obvious one is the tax system which is more interesting for the owners and it is also easier to get rid of an trouble tenant.
In addition, the new regulations limit short-term rentals " Airbnb" to 120 days per year and then the COVID has also encouraged owners to favor long-term rentals.
So there are much more furnished flats on the market.
Often it is possible to negotiate with the owner to keep the essentials and decorate to your taste.
And above all, if your file is not "perfect", furnished rentals with a one-year contract are easier to obtain than unfurnished apartments with a three-year lease. For example, a French tax form will not be required.
Do you need to speak French to live in Paris ?
You will able to survive in Paris if you don't speak French as many French people are now speaking English but but I strongly recommand to get at least an intermediate level to make your living experience more enjoyable and easy.
There are a lot of resources to learn French and enjoy it.
You can find in my blogpost many resources and tips to learn French.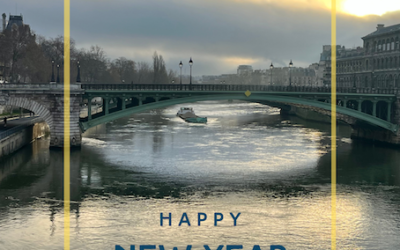 First of all, let me wish you all a very happy new year 2023. The beginning of the year is the best time to take a step back and assess the past year and set goal for the year to come. And I am delighted to share with you my enthusiasm about my professional year 2022,...
Contacter MyParisTouch
Probablement en train d'accompagner un·e expatrié·e dans sa nouvelle vie à Paris en ce moment même, je vous rappellerai très vite et très volontiers.
delphine@myparistouch.com
Rue Agar 75016 Paris, France