My passion for podcasts is relatively new, but I enjoy this new medium very much.
Fan of TED talks I started to use the podcast platform on my Iphone to listen to them mainly on public transport but also when I'm strolling or when I have to wait.
And for the past few months I have started to widen my selection. In this article I propose  a choice of podcasts especially for the lovers of Paris/ France, its history, its culture, for the people who plan come and settle in Paris and for all the curious people.
My selection is deliberately English spoken because I have enjoyed discovering my country and my city through the eyes of expatriates and true enthusiasts who have chosen to live here.
Best Podcasts about Paris by expariates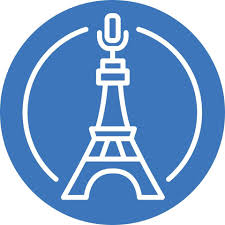 I confess i am very enthousiastic about this podcast. I discovered it last September and in a few weeks I listened to all the episodes, nearly hundred of them, as I became "addicted" quite quickly.
Oliver Gee, is Australian and journalist. He arrived in Paris to cover the Attacks of November 2015. Two years later he decides to discover the "city of lights"  in a different way.
In April 2017, he embarked on the adventure of the podcast The Earful tower. He mainly interviews  active and recognized personalities of the Anglo-Saxon expatriate community in Paris: musicians, writers, journalists, tour guides, bloggers or podcasters, the founder of the famous coffeeshop Coutume and many others …. He also interviews some French people such as the Mayor of the 4th arrondissement or Caroline de Maigret, the famous international model etc…
What I particularly appreciate in this podcast is the enthusiasm of its host, his generosity and sincerity. You can really feel that he loves what he does and that he enjoys sharing it. Having met him, I can only confirm that this enthusiasm is not feigned, there is a real authenticity that is very enjoyable.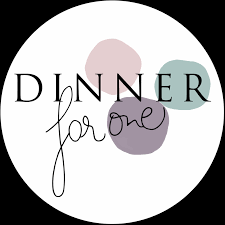 Like all communities, the Anglo-Saxon expatriate community in Paris is no exception, it's a small world and there is a lot of help and connections.
I discovered Dinner for One  thanks to an other podcast.
I have to say that again I became a very big fan, quite quickly, and listened to all the episodes in a flash.
This podcast has in common with The Earful Tower its sincerity and authenticity. But here it's more about intimacy and feelings when you're far from home. As gourmet as I am, I could only appreciate the concept, we find ourselves in the kitchen of the hostess who prepares her dinne and at the same time tells us her story, her moods and the difficulties you go through when you decide to live in another country. Of course it is also about Paris, the French culture, cultural differences and food. Sometimes we laugh, we question ourselves or even cry. It is really touching and powerful.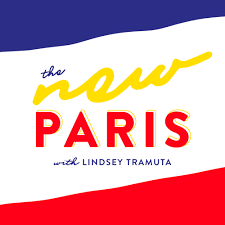 Lindsey Tramuta, author and journalist has been in Paris for 14 years now. Her podcast was created after the publication of her bestseller The New Paris..
She interviews  important personalities of the new Parisian scene, whether it's gastronomy, fashion, design, culture, politics etc…
The content is more journalistic and less personal than the previous podcasts. The interviews are always fascinating and the diversity of the subjects is a great strength. Also, she talks with sincerity and she doesn't present Paris as the fantasized and idealized city, so we discover more about its diversity, its paradoxes and especially the changes that are taking place.
The best podcasts about Paris history and French Culture
During my foreign language studies and my international work experiences, I have always been fascinated and interested in cultural differences. Knowing how to speak French is obviously necessary to better understand the locals, but it seems to me that it is also very useful to have some knowledge of the general culture of the country. And to better appreciate one's immersion in a new culture, knowing "the big Story" is good but the little stories are often much more tasty and fun.
Paname: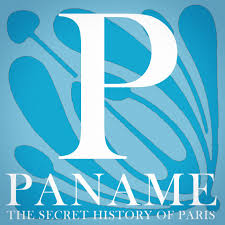 t may repeat myself but I love this podcast, that tells secret, mysterious, macabre, funny stories that all took place in Paris in more or less distant times.
I am fascinated by the precision of the documentation of the details evoked, and the narration of each story is impeccably staged. It's truculent, well written and  very generous. The research work is colossal. I really enjoy discovering each episode.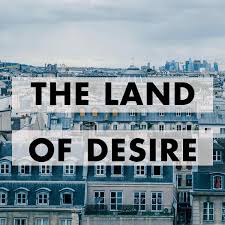 It's a real pleasure to listen to this podcast on French history and culture. Some episodes are very precise and extremely well documented. Thanks to this podcast I finally understood the ins and outs of the famous Dreyfus Affair.  And others are lighter and tastier; You will finally be able to know everything about regional culinary traditions, or even everything about "snail butter", the birth of champagne or discover the dark and hidden side of Coco Chanel.
"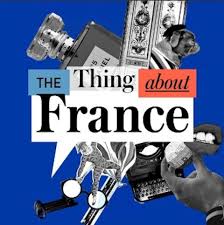 This latest podcast is a little different. It was created by the cultural department of the French embassy in the United States and is hosted by Benedice de Montflaur, cultural adviser in the United States. The principle is that she invites personalities from the American cultural and artistic world to talk about their relations and experiences with France.
Among the guests, some celebrities such as the singer Dee Dee Bridgewater, the writer David Sedaris, the director of the Whitney Museum, Adam Weinberg…
The interviews are of great quality, entertaining and varied. The point of view of these people of culture on France is interesting and different.
I hope you enjoy the reading of this article and of course all your comments and reactions are welcome. And I hope to see you again very soon.
PS: don't forget to follow me on the social networks.