Nice to use the recenty "Packed" Arc de Triomphe picture to talk to you today about sorting moving and how to get rid of its clutter and other waste ine Paris.
That's it, you've decided your next "nest" will be in Paris!
The road is long and a bit perilous but many well-intentioned people are there to help and guide you.
To prepare for this new adventure, why not trust Guiga,  funder of Expat in France,  which provides you with a lot of well-presented and high-quality information. Personally I admire her a lot.
The content is made available either through articles or videos. And if you want to go further, she offers online programs so that you can succeed in all the steps of this long road.
For example how to select the right visa, the one that best fits your project and will have the best chance of being given to you.
Now back to the subject of the day : Moving
Many expatriates benefit from the services of international movers who very often offer quite complete services where you literally only have to "slide your feet under the table".
But in other situations you don't always have this service all in hand, you have to manage the collection of boxes, sorting and decluttering and how to get rid of an ikea furniture that has already lived a long time, your piles of CDs that you don't use anymore, empty bottles of detergents or other dangerous products and also once the boxes are emptied, what to do with them?
1-Prepare your move: find boxes
You need boxes to prepare your move, the usual advice is to try to get some from the Monoprix or the Carrefour Market around the corner, but they don't always agree and it requires a little organization, getting up early to be there at the time of the deliveries and then you may have to go several times.
You can find ads for cardboard donations on Donnons.org which has a specific section for cardboard boxes or on Mydemanageur .
Then you can also use these services to offer your boxes to other people.
2-Manage bulky items
On the other hand, if they are no longer usable and they clutter up your hallway, the online service  from "Mairie de Paris" that manages clutter will be very useful to you,
it is very easy to use. You will be given a number that you will have to post on your clutter that you have placed on the sidewalk.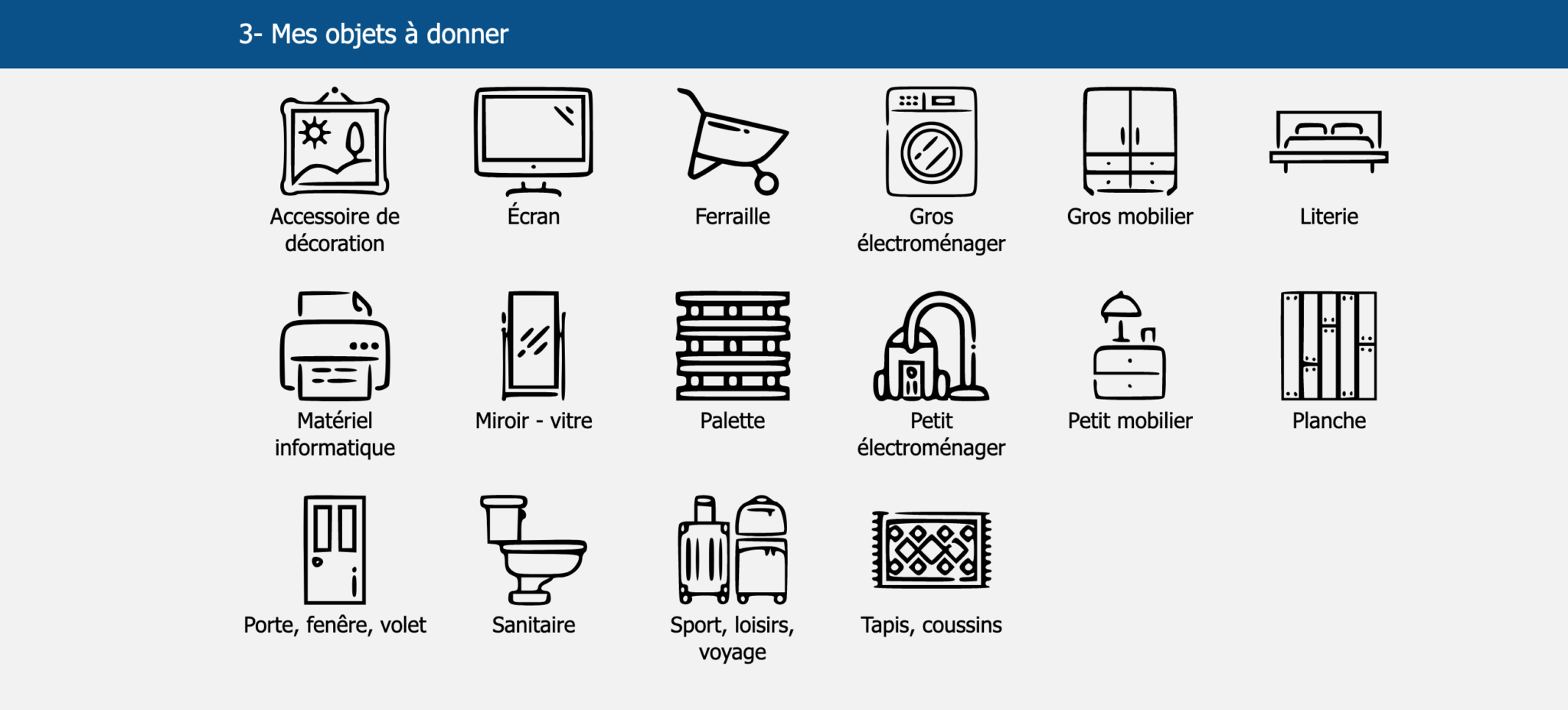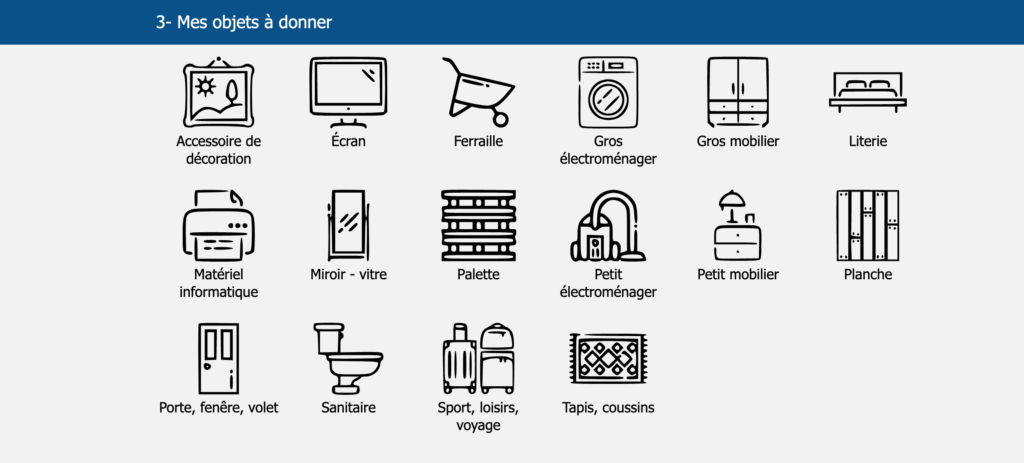 If after sorting and clearing the clutter there is furniture or any other items that could be reused, the city hall provides an online service Paris Réemploi to put you in contact with all potentially interested people. I used it myself and in less than three hours I had found a buyer for my allogene and the person came to pick it up I didn't have to move
3-Waste management
Nevertheless this service does not work for all the waste some said dangerous or specific must be deposited at the waste centers in Paris however some could be deposited in one of the skips of the Trimobile. A very practical service to deposit your small household appliances, batteries, light bulbs, frying oil, detergent bottles, aerosols, computer equipment, screen, cables etc. They also take clothes, shoes.
You certainly have a trimobile dumpster near you, you can find them on the Parisian markets twice a month. You can find the calendar here.
4-Subscription services
Another very useful service during a move is to proceed to the cancellation of the contracts linked to your old apartment and the subscription to new contracts for electricity, internet, gas and to modify your insurance contract. All these tasks are time consuming and stressful and good news, MyParisTouch can take care of them for you !
So don't hestitate to contact me : delphine@myparistouch.com and I can organize it for you : no stress and more time for you to enjoy the Parisian terrasses.