In the summer we don't necessarily want to lock ourselves in the gym, so here are some ideas for outdoor sports this summer.
Free outdoor sports sessions in Paris.
It's quite common for many Parisians to make sporting resolutions and join sports clubs in September after their holidays, but why not take advantage of the summer to try out some new disciplines. The town hall offers sessions led by professional instructors.
The City of Paris offers this summer (from June 28th to October 11th) every Sunday in 6 squares and parks of the city free sports lessons from 10am to 12pm. No pre-registration, you register on the spot.
Coaching-Running
Parc Rives de Seine
George Pompidou Way (under the Louis-Philippe Bridge) 75004
Boxing fit
Martin Luther King Park
Concrete area, in the centre of the park, next to the pool and the platform 75017 Paris
Pilates
Place de la Nation
next to the statue 75012 PARI
Tai-chi
Georges Brassens Park
Rue des Morillons 75015 Paris
Dance
Parc de la Villette
211 avenue Jean Jaurès 75019 PARIS
Fitness
Place de la Bastille
2 place de la Bastille 75011 Paris
Outdoor Yoga Classes
If you are more of a yoga fan, all summer long the Yoga Club Paris offers you outdoor classes at a more than friendly price (10€). You just have to register on their facebook page in the events section. Small teams of teachers who offer classes all over Paris,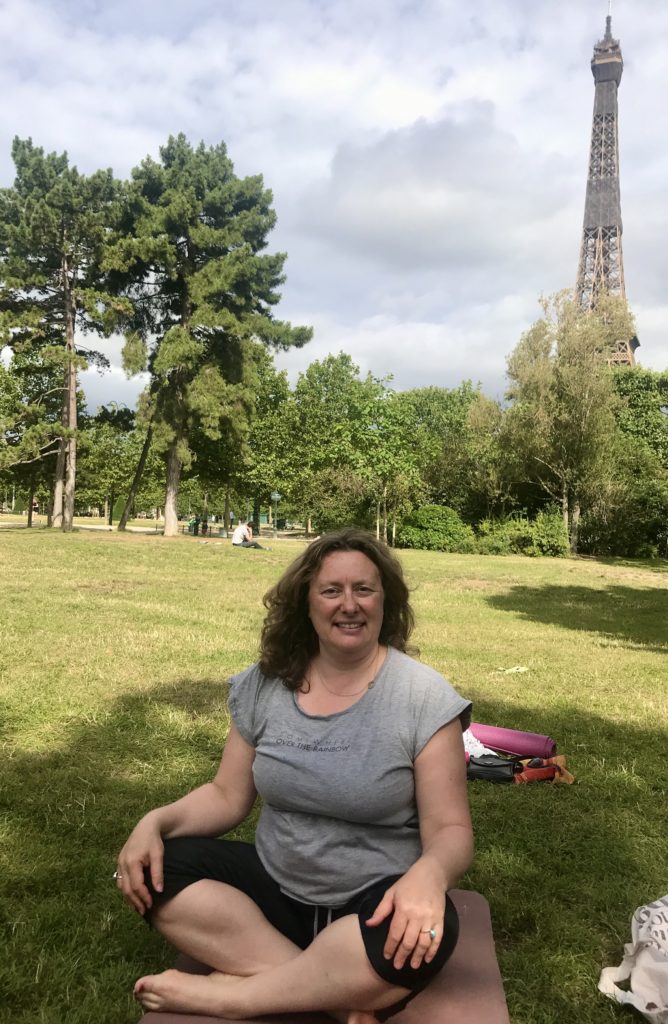 …I had the chance to try a class with Anu in the Fields of Mars. She had chosen a really nice place and I had the Eiffel Tower in front of me and at 9am there were not many people there and it was really a privileged moment to do a class with the birds as an audience !!!
Open Swimingpool in Paris
Another sport and relaxation' activity of the summer very appreciated is swimming.
Not all the Swimingpools have opened their doors yet. But some of the open-air pools, including my favourite Joséphine Baker, are open again.
The open-air pools are currently open:
Piscine Roger Le Gall : Paris 12
Piscine Jean Boiteux ex Reuilly : Paris 12
Piscine Joséphine Baker : Paris 13
Piscine de la Butte aux Cailles: Paris 13
Piscine Keller Paris 15
Piscine d'Auteuil: Paris 16
Espace Pailleron : Paris 19
Piscine Georges Vallerey: Paris 20
After all this sport it's time to think about the pleasures of summer, the next article will be gourmet !