Every year it is the same thing, we promise ourselves that next year we will do it differently and we will buy the Christmas presents in advance and not a week before Christmas.
And this year will be no exception, the shopwindows of Halloween have already made way for the shopwindows of Christmas!
So the race for christmas gifts and already launched and this year, the problems of supply and shortage  may make it difficult.
For many, Christmas shopping is more hassle than a pleasure. On my side I like it and especially  to find the little attention that will make the others really happy but it happens to me like everyone else to be out of inspiration and to find the gift that goes everywhere, like a box of chocolates but not just any chocolates!
And yes, I am quite demanding and in Paris we are very lucky to have really good chocolate makers, so as you know my great pleasure is to share witth you my good addresses so I will reveal my best off of chocolate makers in Paris but also other ideas for gifts Made in France and easy to carry when you travel!
Speaking of Made in France, if you are in Paris this weekend why not go to the Porte de Versailles for the famous "MADE IN FRANCE" fair  which will be held from November 11 to 14.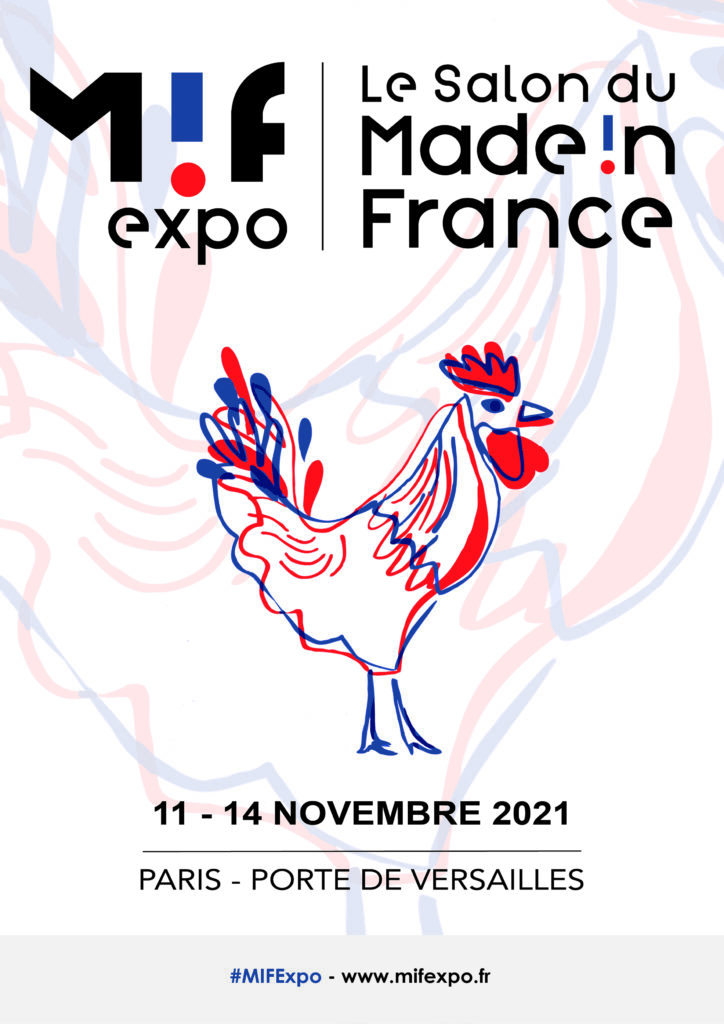 I'm sure you'll find plenty of ideas for your Christmas gifts!!
It is aso a good opportunity to discover artisans from all France regions and often you can test all the gourmet products !!
Gourmet and sweet gifts
Of course a box of macaroons La Durée or Pierre Hermé is always very appreciated and very Parisian but the concern is that it is really advisable to consume them fresh, then logistically it can become complex.
That's why, I will direct you more towards chocolates easier to keep and in Paris, you can find them everywhere! But you have to choose them well, some stores are very attractive with nice packaging but quality is essential here.
I propose you a small selection spread all over Paris:
–Le Cacaotier: 46 rue de Levis Paris 17 Special mention to the little characters that will please the little ones or for the adults who have kept their childish souls
–Jicara Chocolat: 91 rue des Entrepreneurs Paris 15 I like this one as the container is also in chocolate and the presentation is always pretty and original
–Edwart: 17 rue Vieille du Temple Paris 04 (3 other stores in the 1st and 2 in the 17th) Special mention to the associations of tastes, the ganaches are excellent and are a gustative journey.
–Patrick Roger:]2/4 place Saint-Sulpice Paris 06 It's hard to miss this brand, there are now about ten stores in Paris and in the Paris region and in general they don't leave you indifferent because the windows are quite spectacular with gigantic sculptures that transport you into the fantastic imagination of the creator. I must admit that I have a special appreciation for the dark chocolate and lime caramel half sphere.
Another media figure of the gourmet world, Cyril Lignac offers pretty metal boxes containing chocolate and marshmallow bears, a disgressive pleasure that sends many of us back to our childhood. I offered them to my nephew, a teenager very groumand, he was delighted.

Gastronomy Gifts
Of course when we think of a typically French gift we often think of something that can be eaten but as mentioned above for transport, conservation and even sometimes customs problems,  some of the emblematic products of the holidays will not be able to make the trip.
That's why I suggest a little tour in the beautiful store of Olivier Roellinger which transports you in the world of gastronomy thanks to spices. Here you will find very refined and original mixtures that will enhance the most basic ingredients and the cooking of all the apprentice "cooks" from the most sophisticated and lovers of great cuisine to the most beginners.
Here there is literally something for every taste and every budget.
Scented gifts
After the trip to the world of spices, we are in the world of scents and perfume. Perfume, another flagship product of French know-how.
You just have to go into one of the big Parisian stores to make your choice. But the prices of perfume have become somewhat dissuasive and the quality is not always there.
I propose to you to discover a new brand Til which has heart to propose natural products, 100% French with an ecological commitment.
Tilleul is the flagship product of the brand with a range of cosmetics and perfumes for which a "world-renowned master perfumer" Francis Kurkdjan has collaborated.
For the moment, you can find their products exclusively on their online store.
Parisian Gifts
If you're a fan of Parisian designs and watercolors, I'm sure you'll enjoy the work of talented artist Alex Hillkurz.
In one of my previous blogpost I had already mentioned his work, which I am really a fan of. He offers online workshops via Zoom but also in Provence, Tuscany and maybe again in Paris, he published a book to know everything about sketching, he also sells his works, some merchandising products currently Totes bag but most certainly that for Christmas new items will be available like his famous calendars ! Do not hesitate to follow him on [his instagram

Gifts for little and big kids
One of my favorite Christmas rituals during the vacations and family gatherings is when we play board games. My nieces and nephews have grown up and we have moved on to more elaborate games and sometimes it's hard to get them to play, but for me it's really precious and is one of my favorite Christmas traditions.
Between friends too, during weekends between girls we always bring one or two games and it's always the occasion of very friendly moments where laughter always has its place.
So to be sure to find the game that suits you, I recommend Philibert] stores in Strasbourg but especially an onlineshop  with a page in English and with a crazy choice.
For the little ones and English speakers I highly recommend the illustrated books by Oliver Gee and Lina Nordin Gee: Kylie the Crocodile and Roger the liger in Paris.
Both books are set in Paris and are funny and joyful.
.
I hope you enjoy and are inspired by these ideas, as always I would love to read your comments and feedback.