In recent years, many artisanal ice-cream makers have opened in Paris and have come to compete with the famous Berthillon's ice-cream , which for several decades were the reference in Paris. And the queues in front of the shops on St Louis Island were part of the summer landscape.
I haven't yet had the opportunity to try out all the new addresses that are springing up in the capital. You can find many blogs offering their best off and you can see that ice cream is really trendy in Paris.
The famous Berthillon ice-creams a few years ago could only be enjoyed in the summer.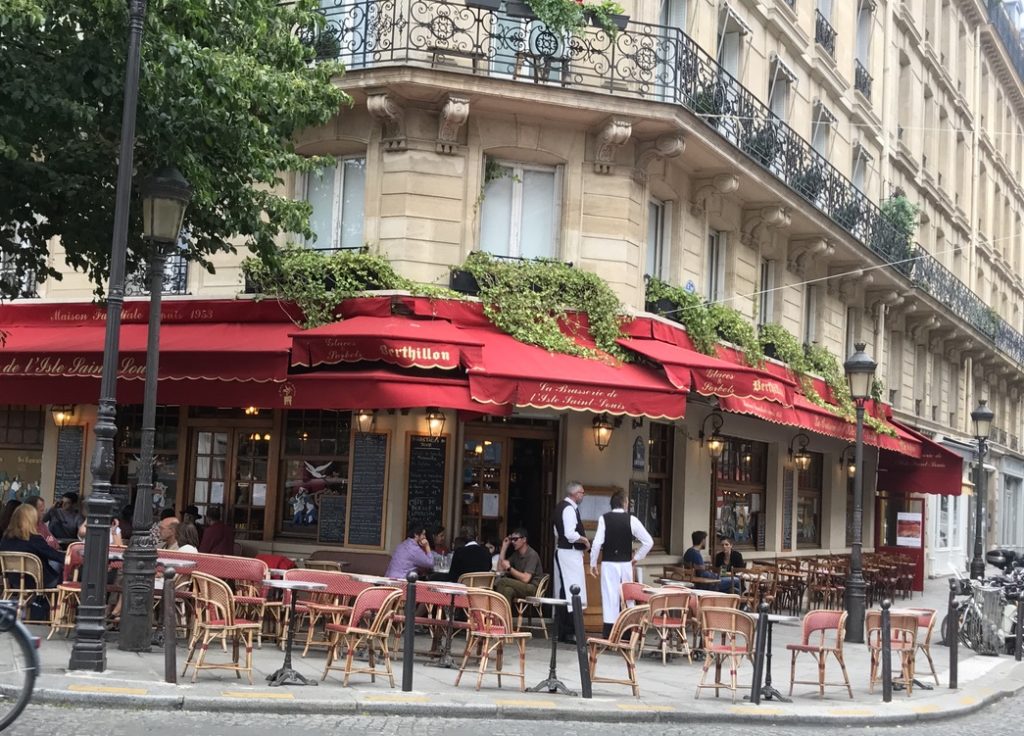 The transalpine ice cream has a place of choice in Paris for several years, a chain multiplies its points of sale with wacky perfumes and colors but I invite you to prefer the artisanal ice cream makers with care in the selection of products and know-how.
Pozzetto an institution since 2005 in the Marais attested by the queue in the Rue du Roi Sicile offers the best of Italian ice cream with a really delicious chocolate hazelnut ice cream.
They have also opened a new shop on Rue Vieille du Temple.
Grom which opened in Paris in 2008 with their first shop in Rue de Seine which has since made little ones: Rue Soufflot, Rue Montorgueil and Rue Vieille du Temple has been an event open all year round with a little air of Italy and a selection of flavours that follow the seasons and a know-how that guarantees a very pleasant texture and intensity in the flavours.
I love pistachio ice cream and for me the best is offered by the Gelato del Marchese  in the VI district. The shop and the tea room offer a very rococo and girly decor.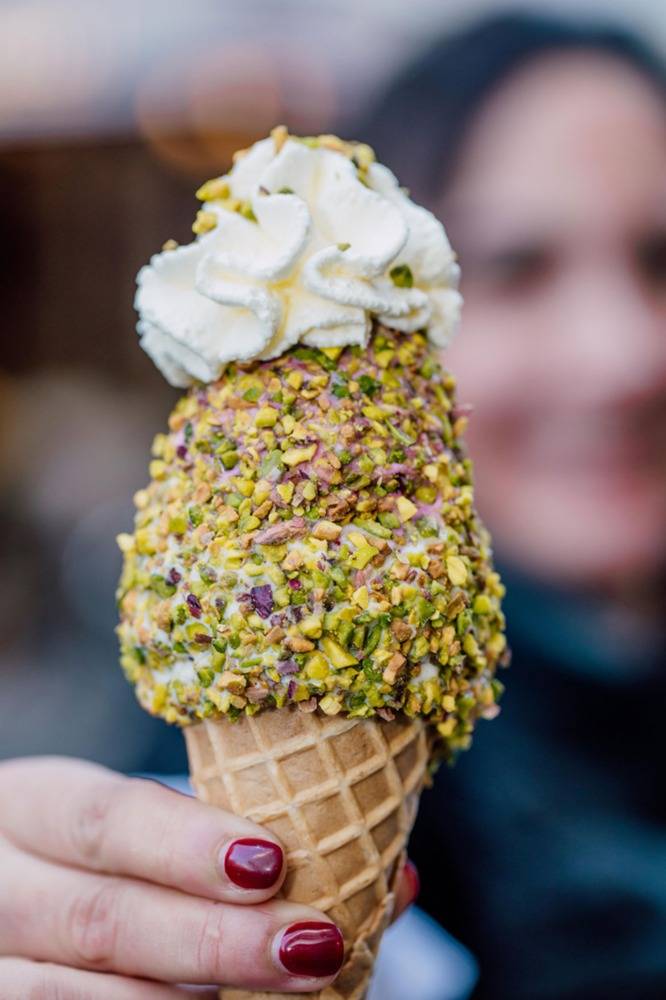 Impossible when talking about pistachios, not to mention Bachir, the Lebanese ice-cream maker whose shop is always full in the summer. Ice creams with delicate and levantine flavours with an irresistible coating of crushed pistachios.
Raimo, the 12th century ice-cream parlour is also an institution. Opened in the 50s, the menu has really expanded in recent years and there is something for everyone.
Back in the Marais which has recently become the Mecca of glaciers, because in a small area you will find several very good addresses.
I particularly like Une Glace à Paris , which offers very original and gourmet flavors.
On this link you'll find a selection of ice cream for each arrondissement, so you should be able to enjoy yourself wherever you're in Paris! I haven't test all of them but many and they are all to be recommended.
Berthillon : 29-31 rue Saint-Louis-en-l'Île,  Paris 4
Pozzetto :39 rue du Roi de Sicile  Paris I5 / 16 rue Vieille du Temple Paris 4
Grom: 81 rue de Seine Paris 6/ 19 rue Soufflo Paris 5 /16 rue Vieille du Temple Paris 4 /96 rue Montorgueil Paris 2
Gelato del Marchese: 3 rue des Quatre vents Paris 6
Bachir: 58 rue Rambuteau Paris 4
Raimo: 59-61 Boulevard de Reuilly Paris 12
Une Glace à Paris:15 rue Sainte Croix de la Bretonnerie Paris 4