For a few weeks now, there have been a few signs that the summer season has begun, but the sun has been slow to grace us with its presence!
Little by little, tourism in Paris is picking up again, sanitary measures are allowing more and more countries to enter the French territory, but controls will be reinforced as of July 21.
Of course, barrier measures are still required. Vaccination is still progressing in France and should continue due to the new measures introduced by the government which will make necessary the vaccination pass or a negatif PCR test for the access to many cultural and leisure places from July 21st.
Another indication is that Paris Plage has just started and festival programs are beginning.
And then the works in Paris are multiplying and in particular the closure of a section of the RER A and the line 6 which are from now on a summer habit. So it's more than time for me to propose you a little guide to help you enjoy the summer in Paris.
Cultural and festive activities
Cultural and entertainment  activities

Paris Plages,the cultural and festive event that is now a must of the summer in Paris, is held from July 10th to August 22nd and this year a new site is set up in the Trocadero gardens.
Do not hesitate to consult the program of numerous sports and cultural activities for the youngest and the oldest are proposed
Open Air movie festival in La Villette , one of the most popular and cool event during the summer in Paris, will take place this year from July 21 to August 22 with a high quality program. Let's hope the weather doesn't spoil the show. Be careful the time of the beginning of the projection varies in time.
Les Trois Beaux Days a festival of free concerts will give you the opportunity to enter a magical place, usually closed to the public : the Arena of Montmartre. The entrance is free but it is necessary to book online.
Another opportunity to enter this place is to attend a concert as part of the " "Arènes Lyriques" festival for 9 exceptional evenings between July 30 and August 21.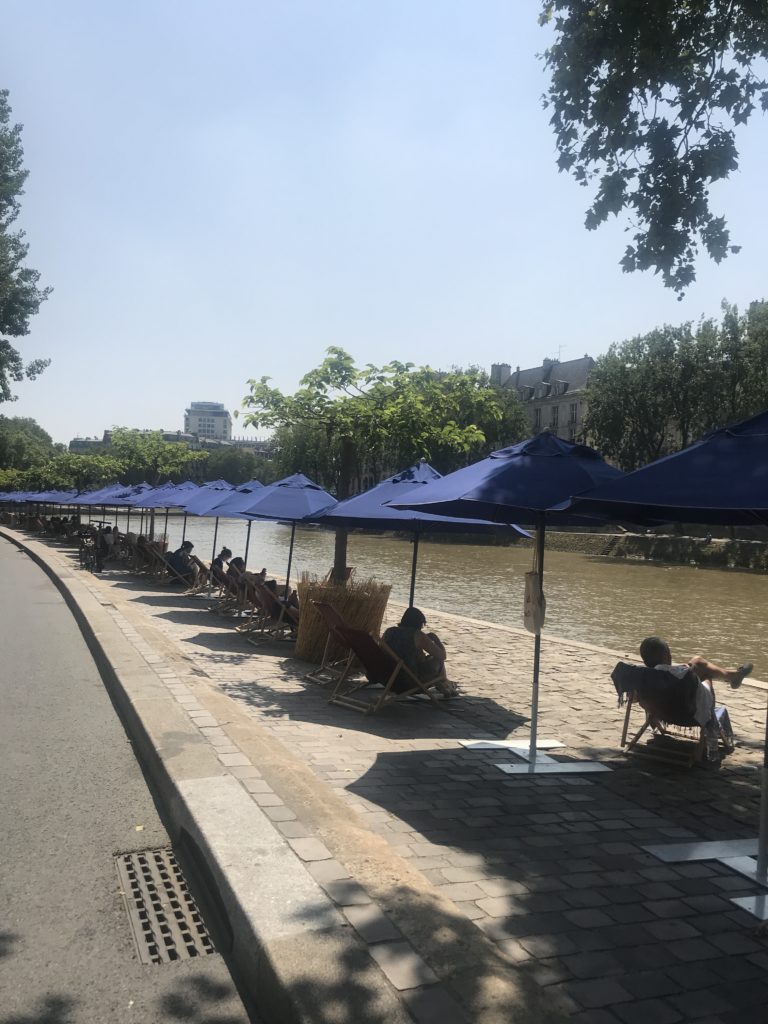 Another event not to be missed, Festivals of Parc Floral in Vincennes A unique opportunity to attend classical, jazz or variety concerts in a green and calm setting.
The collective We love green, which is known for its music festival, is moving for the summer to a new place in the 20th district Wonderland. We will propose you concerts, installations around the theme of ecology, conferences, catering, workshops etc… open all summer from June to September.
And of course Paris offers all summer a beautiful offer of exhibitions very varied and qualitative.
Be careful in the current sanitary context: an online reservation is mandatory in almost all museums and a vaccination certificate is also required.
I would particularly recommend the exhibition at the BNF Grand Oeuvre d'Henry Cartier Bresson, the exhibition of "Cherry Blossom "by Damien Hirst at the Fondation Cartier and the double exhibition Picasso/Rodin. I have only seen the exhibition at the Picasso museum, the second part is at the Rodin museum.
And then sure I highly recommend the visit of the Carnavalet museum which has just reopened after more than 4 years of works, I haven't been able to go back there yet but all the echoes I had are very praising and I recommend to go there twice to be sure to enjoy this museum which has really a lot of works presented since the first traces of life in Paris until the end of the 19th century. As an added bonus, the Carnavalet museum is free but online reservations are required.
A visit to the Conciergerie with an exhibition that encourages meditation could offer a refreshing break.
And if you run out of ideas, I invite you to visit this website Que Faire à Paris which allows you to find an exhibition, a concert, a cultural or sport activity in a few clicks.
Ice Cream in Paris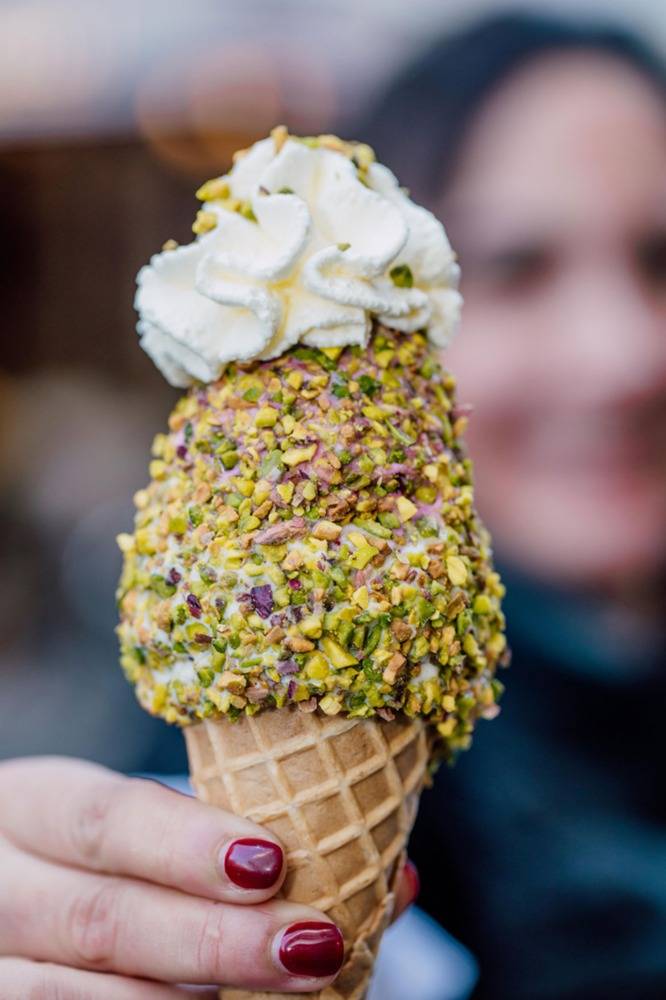 When I think of summer I inevitably think of ice cream. And since a few years we have a very nice offer in Paris, I invite you to read my blogpost published last summer
Since last year we have some little novelties like the opening of the corner La Glace by Alain Ducasse.
La Manufacture de Glace 38 rue de la Roquette Paris 11
And then Bachir has now opened several other stores including Galeries Lafayette gourmet.
Paris beyond the peripheric.
Maybe this summer you'll feel like going beyond the city of Paris and enjoying a trip beyound the Parisian "walls".
Of course, Versailles is still a very popular place to go, especially since it's an opportunity to queue a little less and I've heard great things about the fantastic work of the gardeners in the gardens and park of the castle.
The garden of Giverny is also always a very appreciated sottie, at one hour from Paris by train you are already one foot in Normandy.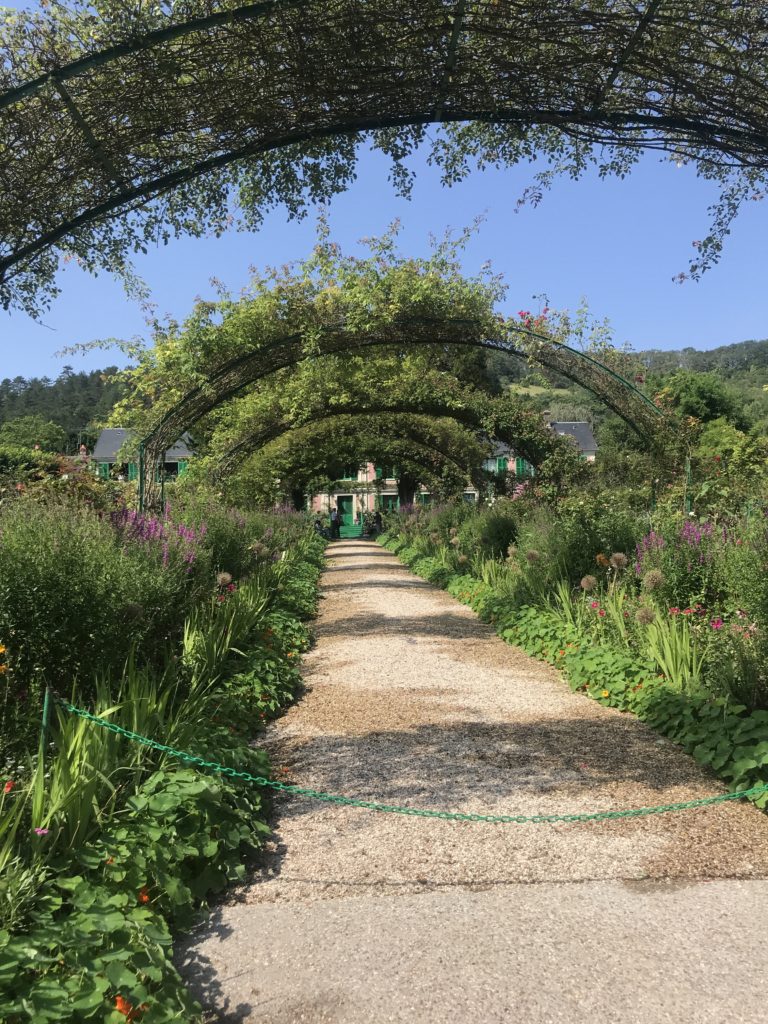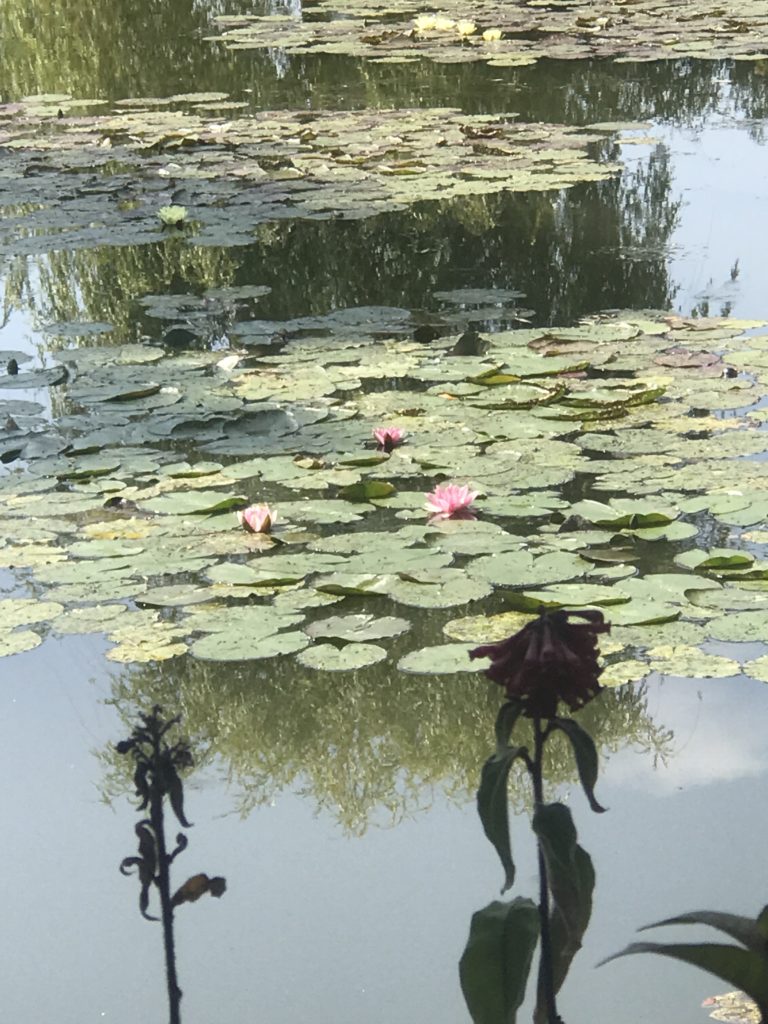 But these two tourist hot spots are a bit of a victim of their own success, and if you want to enjoy more peace and quiet and less crowds, then maybe you should dare to venture to lesser-known but equally magical, interesting and rewarding sites.
So instead of visiting Versailles, take a trip to Vaux le Vicomte, the castle that inspired the design of the Versailles Palace. And instead of Giverny, why not discover Auvers sur Oise with its Chateau  that offers an immersion in the scenery of the most famous paintings of the impressionists and especially the presence of Van Gogh.
And for walks in the green countryside of Ile de France, I suggest you visit the website Enlarge your Paris which offers a nice selection of activities that are a little off the beaten track.