It's strange to see that the desire to resume blogging is simultaneous with the announcements of deconfinement and a clearer vision of resuming a "normal" life.
For months I've been planning to write a regular publication on my blog and yet nothing to do, I couldn't get started and I put it off week after week.
However, I am still as motivated by my project and I am confident that MyParisTouch will flourish in the future.
I must admit that if I managed to keep my morale and motivation up this winter, it's mainly because I was busy professionally and I enjoyed helping my clients to solve administrative problems for some of them, and for others to find their new home sweet home and assist them in their installation.
I admit that the real estate part of my activity scared me a bit but in fact, I discovered that I like visiting apartments, understanding the needs of the clients and looking for the "perfect match". I also like the relational part with the real estate agencies or directly with the owners. I have the easy contact and I like to create links and connections.
I took advantage of this quieter period to expand and enrich my network of trusted and quality service providers
The other great source of satisfaction and motivation over the last few months is the boost in my visibility on social networks.
In particular thanks to a partnership with Inspirelle who published an excellent article about me and MyParistouch.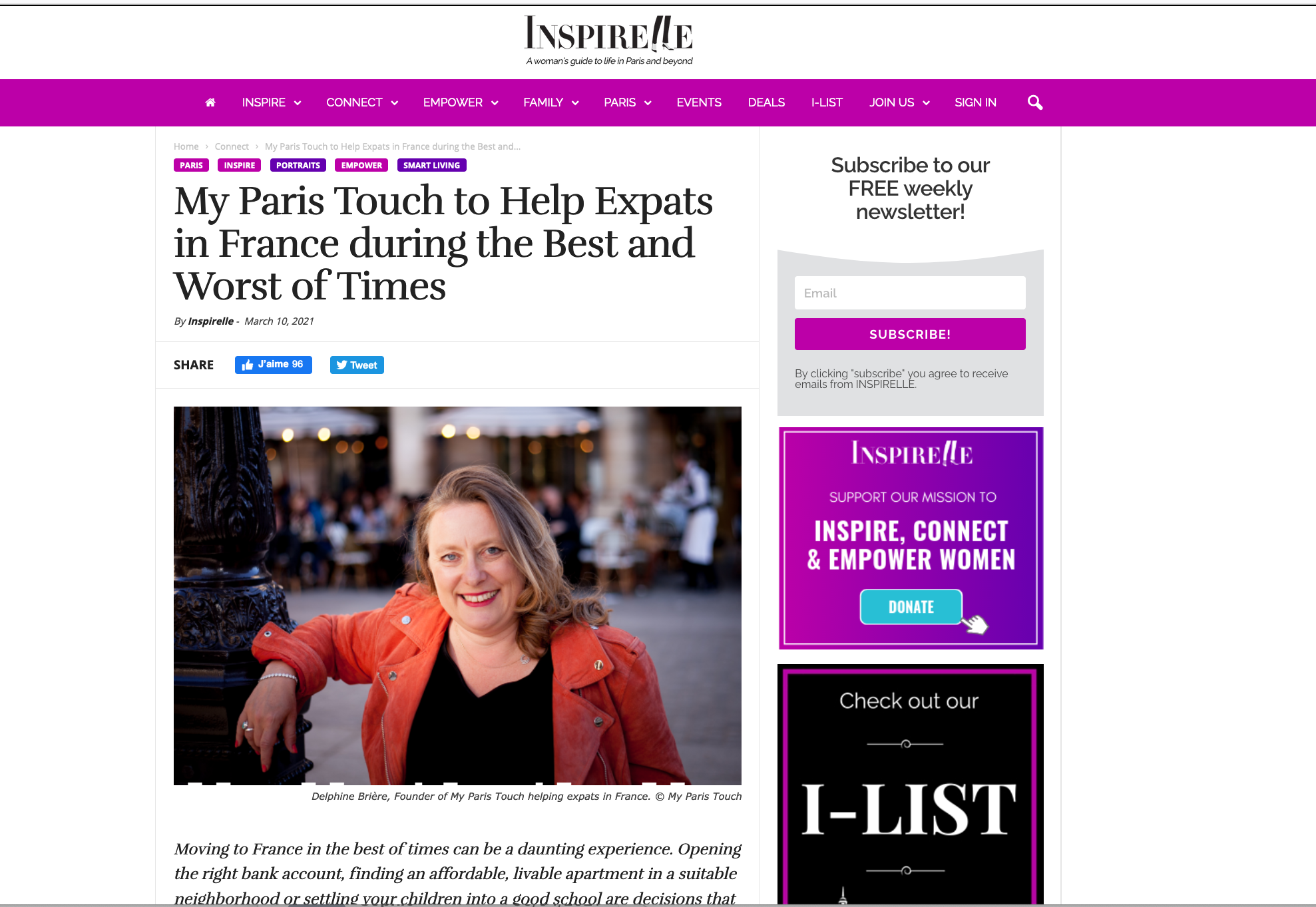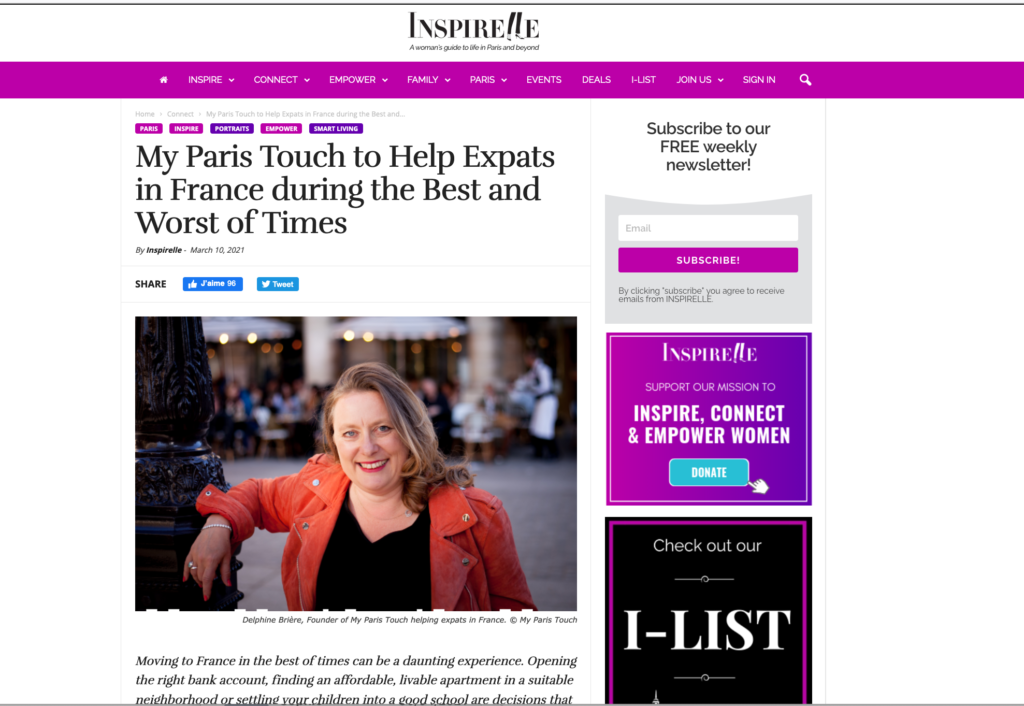 I also had the great pleasure to record an episode of the now famous podcast The EarfulTower but also a walkshow video reserved for his Patreon members. It was a really great and fun experience and as I have already written in my aticle about Parisian Podacast I am a huge fan of Oliver Gee Podcast, he is always proposing  really good qualitative and funny episodes.
I was also a guest on Yolanda Robins Paris Property chronicles podcast, which was also a great experience. Yolanda is an excellent host and made me feel very comfortable for the recording.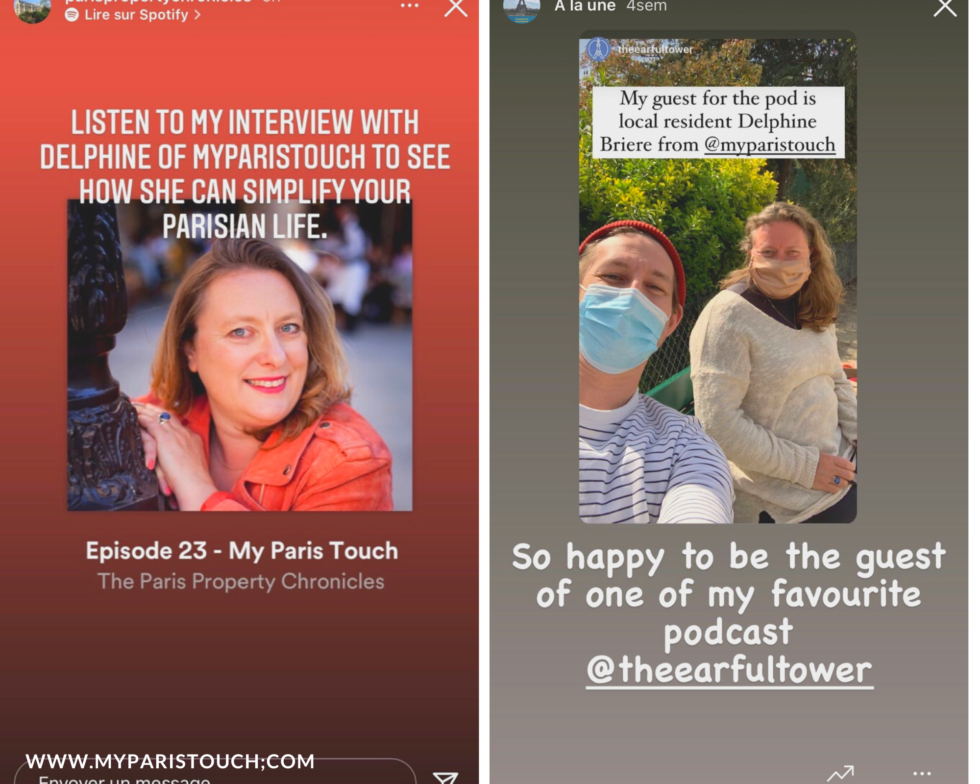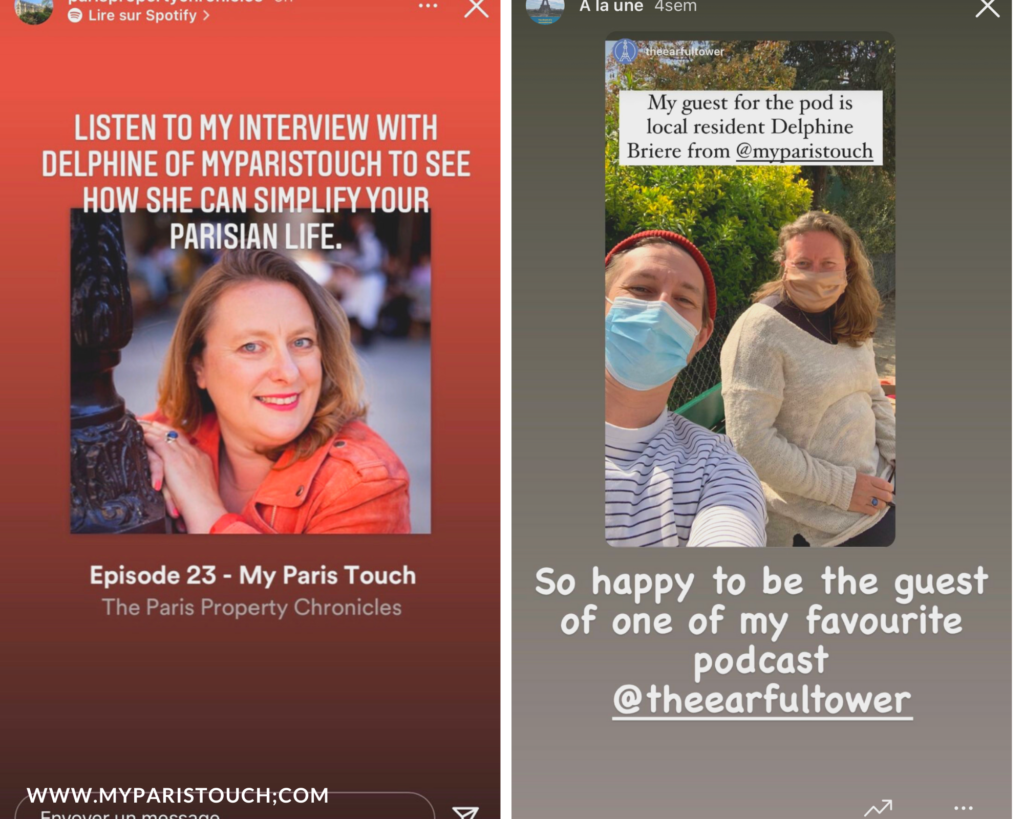 From May 19th, the curfew will be extended to 9pm, cultural and sport places will reopen under certain conditions, the opening of Terrasses , very much awaited by Parisians, will be possible with a reduced number of people and finally the reopening of stores will take place.
Below you will find all the steps for a return to normalcy at the end of June.(in French)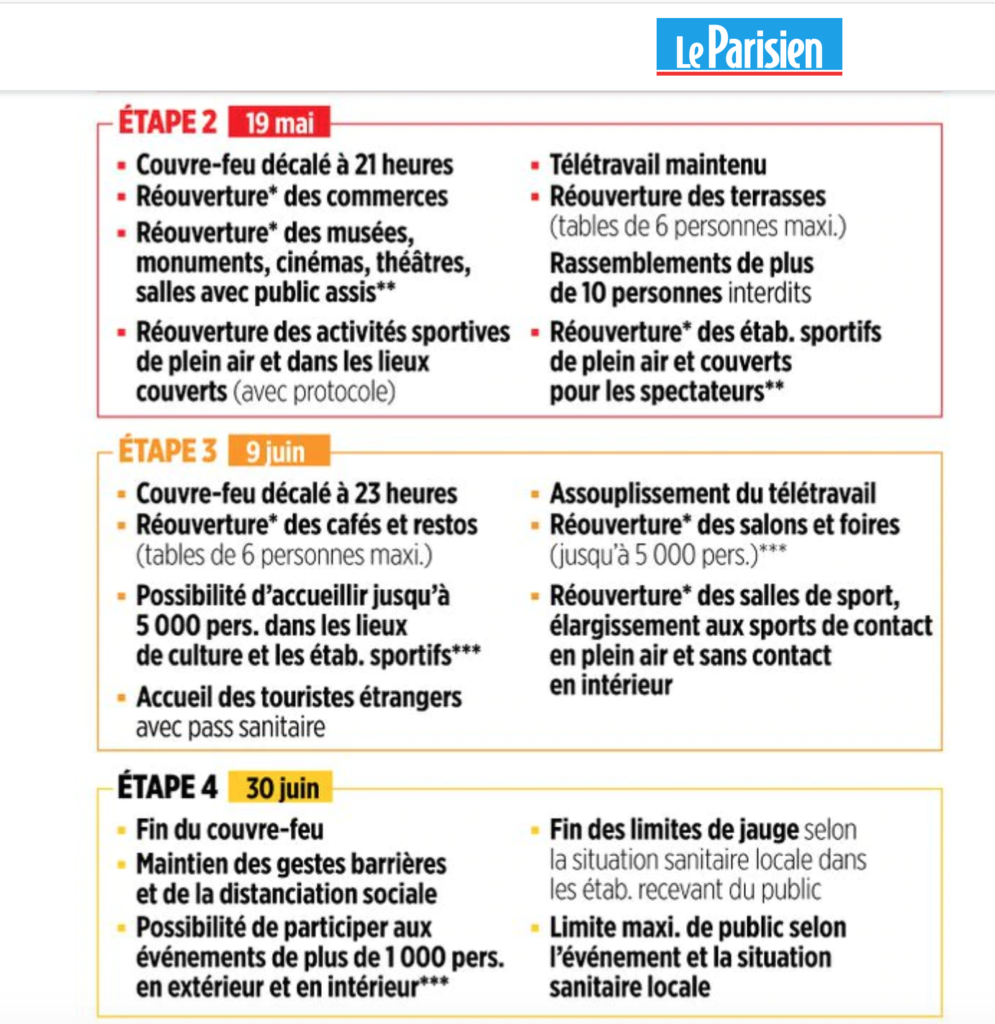 I have anticipated this gradual return to normal life and I have already booked a movie ticket for May 19th, a concert ticket for June 1st at the Olympia and I have also taken a ticket to discover this new space dedicated to contemporary art: La Bourse de commerce.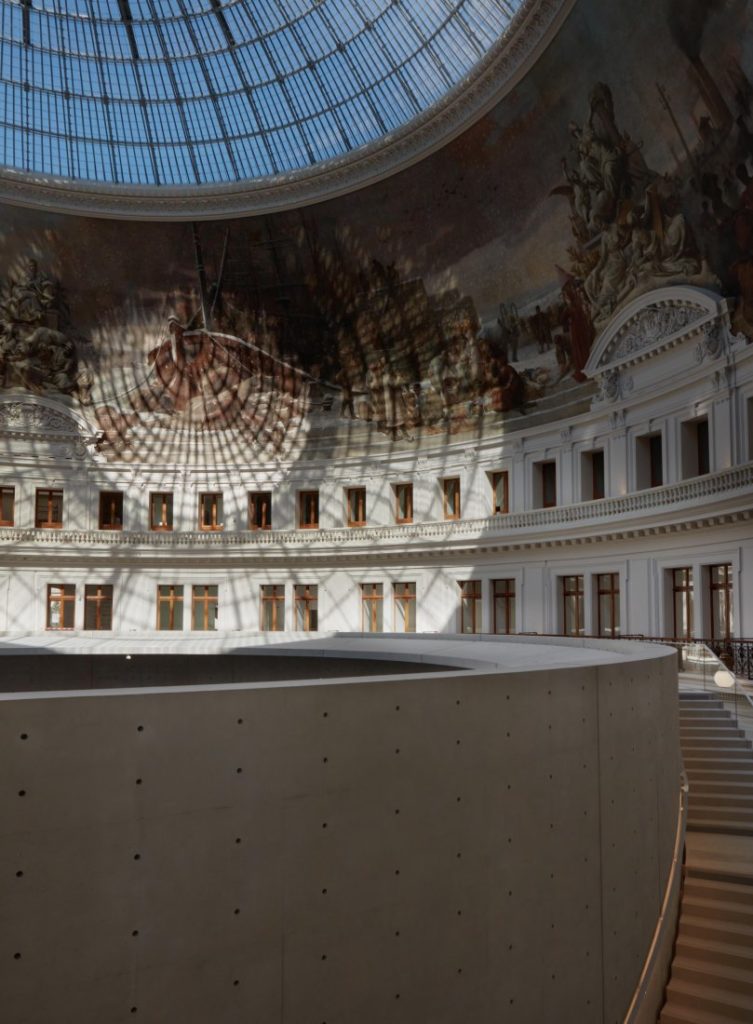 I'm planning to resume a regular publication of the blog with proposals and ideas for outings and also some practical advices for your visit or new life in Paris.
I am also very excited to resume my Tours in Paris with some new proposals.
So stay tuned and see you soon