Written by : FLORENCE HARANG – French à la Carte – Florence from French A La Carte offers you this guest article to discover the essential tips to learn French 
So you have finally taken the plunge and arrived in Paris. Congratulations! With so much to organize and sort out, finding accommodation and dealing with administrative procedures of course come first on the list.  Thankfully, you don't have to do all this by yourself. Why not let yourself be guided by MyParis ouch. ? They offer the best tips and resources to help you cut through the red tape and find solutions.
Once you have found a place to live and have perhaps opened a new chapter in your life by starting a new job, now is the right time to start learning French.
Learning French in Paris can be challenging as the courses offered in the city are so diverse that it can be difficult to find a learning approach or language school that corresponds to your own situation.  
I have listed 5 key points every French learner should consider before starting
1-  Clarify your goals with the French language
Not all French learners have the same language learning goals.
In order to learn efficiently, you need to set yourself a clear goal ahead of time. Would you like to learn the French language to:
–Get by when travelling in the country. Your goals are to feel comfortable when you interact with locals in specific situations: whilst shopping, using greetings, taking a taxi, having short and limited conversations.
– Feel comfortable in your professional exchanges with Francophone colleagues or clients. In this situation, the linguistic goals and the objectives will be task orientated: writing an e-mail with the correct level of language, making a presentation, negotiating, giving instructions to your team, selling a product, etc.
–Be able to read novels or press articles in French.
–Have deeper conversations with Francophones on topics that interest you.
2 – What is the best option for you: one-on-one French lessons versus groups lessons?
We all know that learning French is a well sought-after skill, but what is the best, fastest and highest ROI way to learn? Let's explore the differences to determine the option that best fits your needs and own ways to learn.
–When Groups French Lessons are Best
Group lessons have a lively dynamic and are good for developing communication skills. Some French learners learn best when listening to others, so they benefit from the interesting discussions that happen in group lessons.
Less pressure on an individual as you share the lesson with other non-native speakers. It can be interesting if you are a shy person.
Group French lessons are cheaper than one on one lessons.
Great forlower-level students. When starting learning French, it is interesting to be in a group to cover the foundations of the French language: basic grammar, vocabulary and expressions.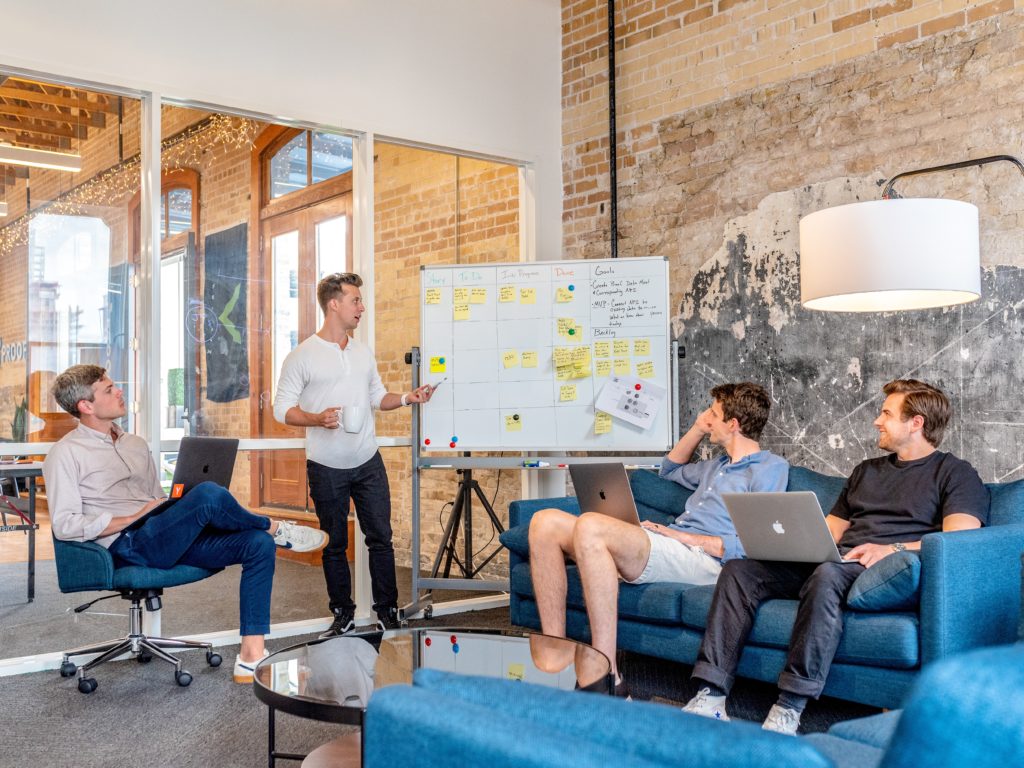 –When One-to-One French Lessons are Best`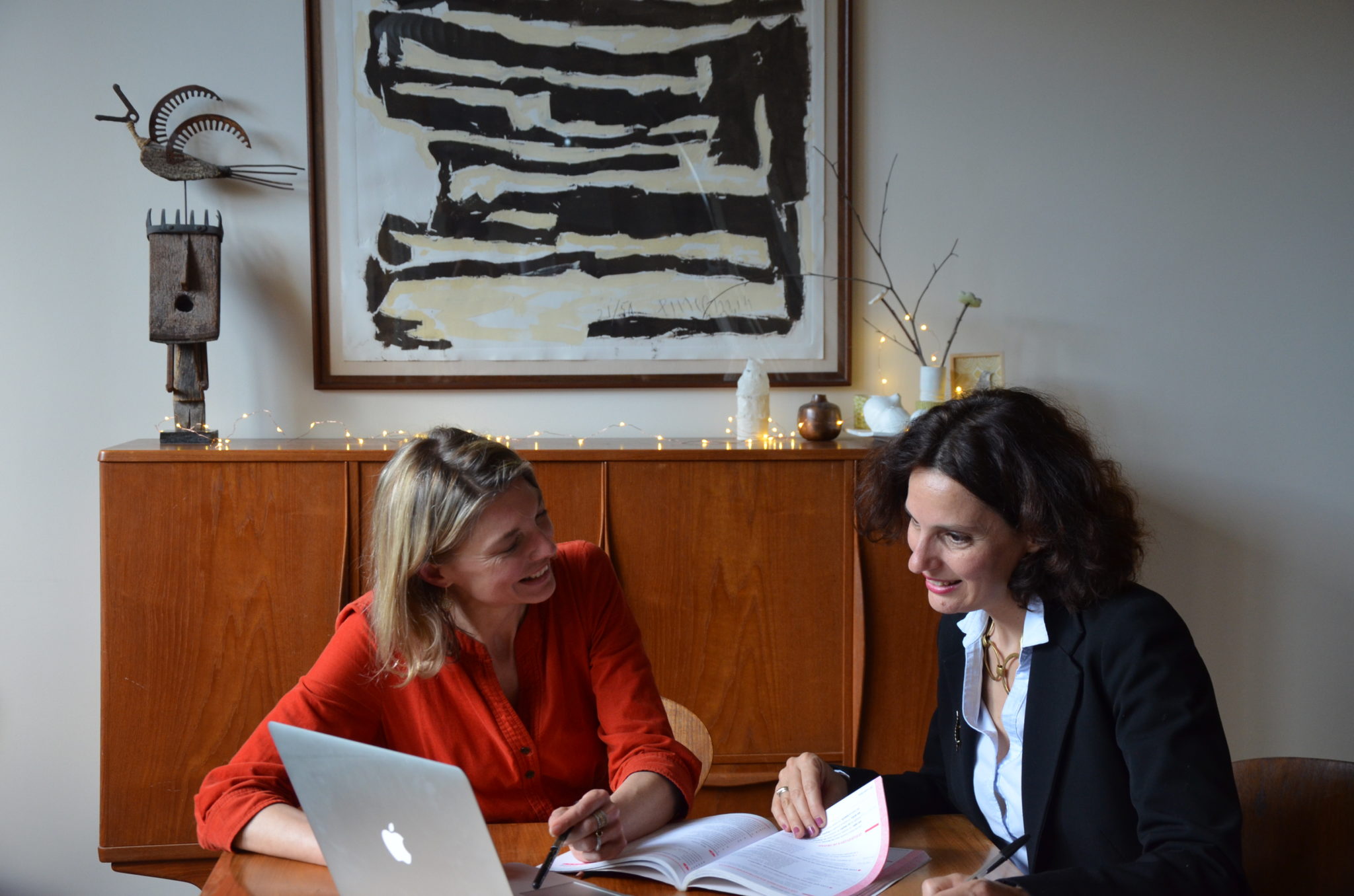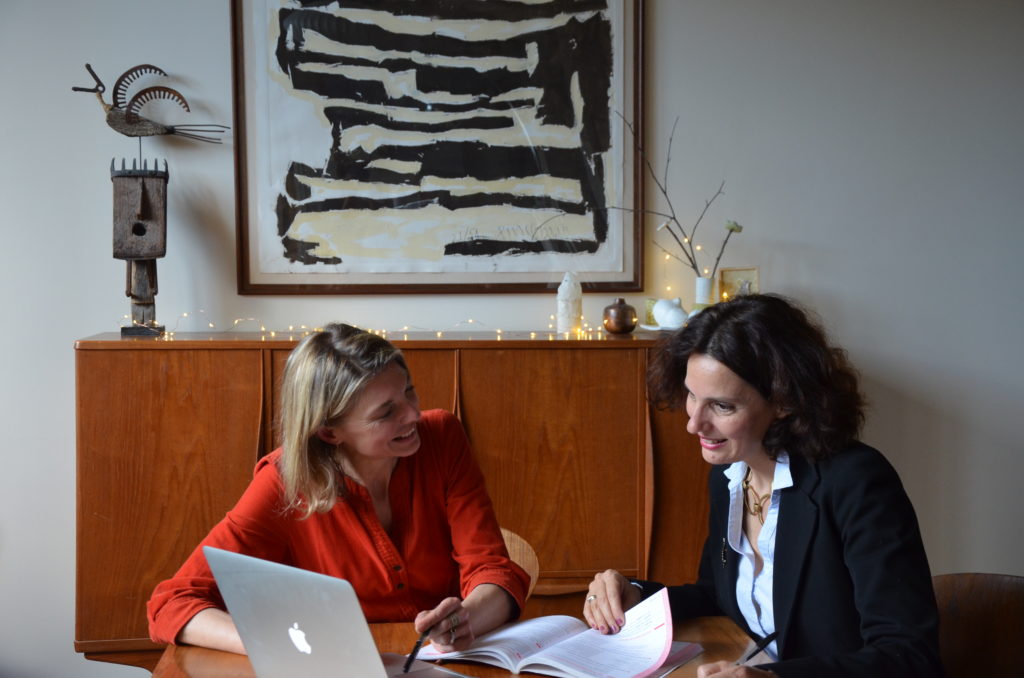 Individual training helps you to gain confidence as there is only you.
The lessons can be focused on your stronger & weaker points.
The progress is generally faster than group lessons as all the attention is focused on only you. It is recommended if you need to achieve a goal in a short space of time.
It is the best way forward it if you are focusing on preparing yourself for a particular presentation, interview etc.
Easier and more flexible to schedule than group lessons
3- What is Your budget to learn French in Paris?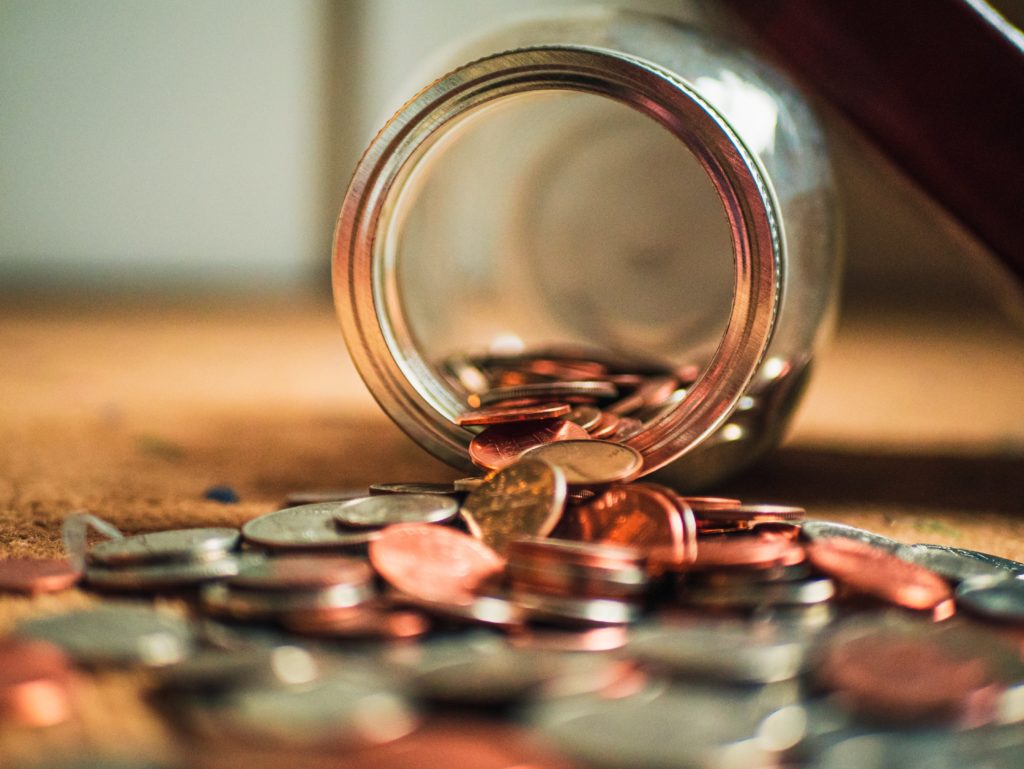 –Average budget
For one-on-one lessons in Paris
If you have a preference for one on one lessons with an average budget, you can find a tutor online via platforms such as Preply or Verbling (the first lesson is free). The hourly rate to learn a language ranges from 12 € / hour. You will just need to spend some time looking for a tutor whose profile and background matches your needs.
–For groups lessons
The following schools of French offer a wide range of schedules and prices. The school offers several types of training programs ranging from one week to one semester, for individuals as well as for professionals.
1160 € per month (20 hours per week)
Prices are calculated on a monthly basis (groups of 14 participants maximum)
6th arrondissement of Paris.
265 € per week (15 hours per week – 3 hours x 5 days during day time) in micro groups ( between 2 and 7 participants)
7th arrondissement
From 225 € per week ( 20 to 25 hours per week) groups with a maximum of 14 participants
6 th arrondissement
–For higher budgets
If you are looking for personalized private French lessons in Paris and can afford a higher budget, these 2 schools provide flexible and tailor-made private French lessons that meet your precise linguistic needs:
Personalized French lessons online and in person directly at your home, your office or whilst immersing yourself in the city.
Lessons are delivered by French tutors with an excellent background and significant experience in teaching French to both individuals and professional students.
Prices are calculated on an hourly basis
From 50 € / hour (online)
French à La Carte offers packages of 10 sessions.
The lessons are given by Caroline- a PHD French tutor who has gained significant teaching experience of more than 10 hours in prestigious institutions such as: Sorbonne, Sciences Po, Universities of Paris
From 54 € / hour (if you buy a package of 10 lessons. Each lesson last 2 hours minimum)
4 Complementary: sports, social life etc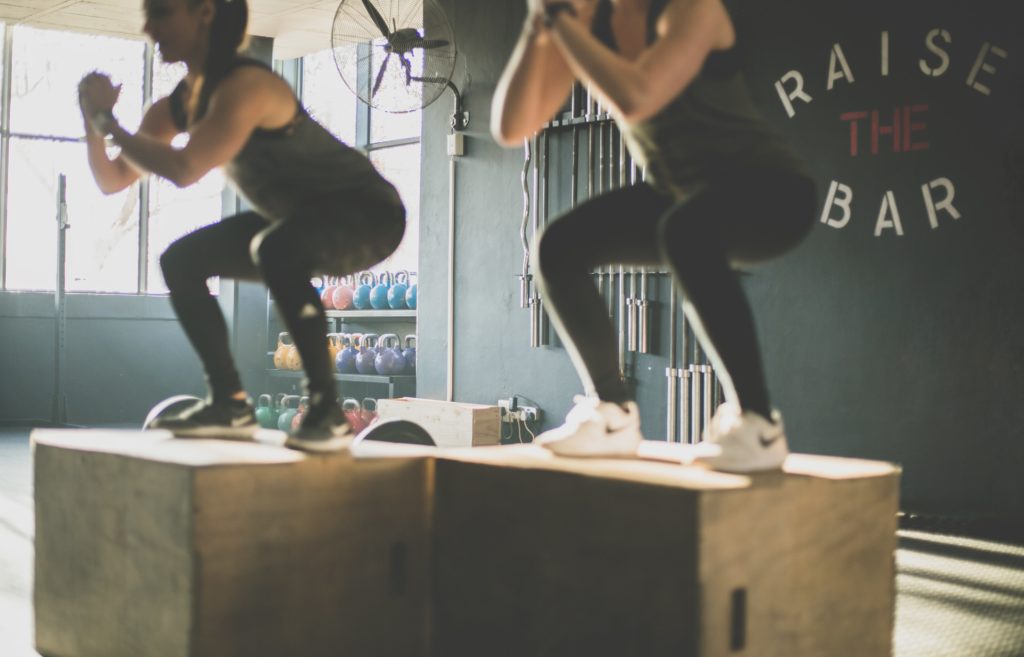 If you are too busy at work and don't have enough time to learn French in a classroom, you can also improve your language skills by taking a local yoga class or enrolling a local gym club. You will not only have to communicate with the coach or the instructor but also with the other members.
If your level in French is not high enough to interact in a decent way or if you feel about pronouncing a few words, you will be able to follow simply based on the teacher's demonstration. At the same time you will open yourself up to a whole new world of vocabulary.
5-  Take Advantage of IT: Apps & Podcasts in addition to the French lesssons
-Instagram
How about combining your French learning and Instagram accounts? In this digital age, learning a foreign language has never been so easy with various learning resources accessible online!
On Instagram, you can follow a multitude of accounts dedicated to French learning. Even though Instagram will never replace a French tutor this social network can be very helpful in helping you build your language skills with small elements of the language.
Here is the list of our 10 favorite Instagram accounts that will add a French touch to your routine!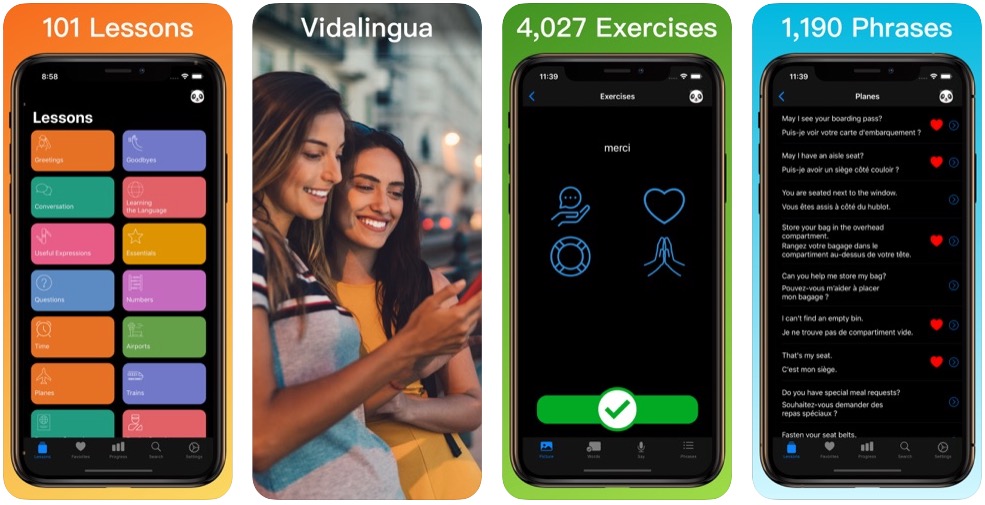 –Apps
When you are trying to improve your language skills, some of the best tools are apps for iPhone and iPad. They are fun to use and efficient for learning.
For newbie Francophile to more advanced there are so many interesting French learning apps but how do you know which will work for you?
I share with you 6 best apps that give you easy ways to integrate learning into your daily routine
-Podcasts
When you first start your French learning journey, understanding the language at its natural spoken pace can seem pretty terrifying…! Listening to French podcasts is an effective and worthwhile way to improve your language skills.
Here our favourite podcasts to help you learn French; no matter whether you are just starting your language journey (a beginner), or whether you are quite an advanced learner. There is something on this list for everyone!
Guest Article wirtten by Florence Harang from French à la Carte